Cloud-based Calendars Track Your Business Team's Schedule
When you're working with people in far-flung places, it's helpful to check their calendars before calling or trying to schedule a meeting—or if you're just wondering why the heck they haven't responded to your voicemail or email after several hours! Stop wondering, and start incorporating this company schedule information in a cloud calendar–one that includes everyone's agenda and is accessible by the entire team.
Google Calendar and Microsoft Office 365 Outlook (which can be used in different outlets, including home, small businesses and midsize businesses) can keep you in the know. These cloud-based calendar systems let colleagues, when granted access, view each other's schedules, including meeting times, travel dates and locations, assignment deadlines and more. Changes to the calendars are immediate, automatic, secure and saved to the cloud. You'll be able to keep your head out of the clouds and in the clear with these virtual, synchronized calendars.
Check it out: Google Calendar is free. And Microsoft's calendar, along with email and a few other features, is included in its Office 365 package; fees for the cloud-based calendar start at $4 per month per user.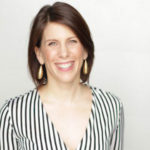 Emma Johnson is a business journalist, gender-equality activist, and founder of the world's largest community of single moms, WealthySingleMommy.com. Emma and her best-selling book, The Kickass Single Mom, and her organization, Moms for Shared Parenting, have been featured in hundreds of national and international media outlets.