Chapter One: What Is a Winner?
In his new book, , former pollster Frank I. Luntz demonstrates the how-to behind winning strategies, using examples from some of the world's most successful businessmen, politicians and sports figures. In describing "life's winners," author Frank I. Luntz says, "They all love what they do. Most of them call it fun, and none of them call it work. Some acknowledge that they work hard or that they've had to sacrifice along the way, but all of them consider themselves grateful, blessed, and/or lucky to be doing what they're doing, and none of them would rather be doing anything else." #Winning Trait (We're changing the meaning of that winning hashtag made popular by Mr. Sheen): A love of life itself
Of satisfying people's needs, Tom Harrison, chairman and CEO of Diversified Agency Services, a division of Omnicom, says in the book, "As long as I can keep my ears wide open, and my eyes wide open, and literally understand every word that they are saying, then it's about them. The moment I translate it, it becomes about me—and that's why others fail."
#Winning Trait: The ability to grasp the human dimension of every situation
Of taking typical situations and improving them with atypical words, Luntz says, "But to my surprise, it quickly became evident in this undertaking that the style of communication was just as important to the eventual success as the substance."
#Winning Trait: The ability to communicate their vision passionately and persuasively
—Chapter read and annotated by Hugh Murphy, SUCCESS Product Marketing and Development Manager.
Ready to join us? Read notes and discuss Chapter Two: The 9 P's of Winning.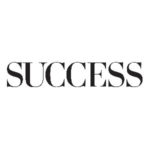 SUCCESS is your guide for personal and professional development through inspiration, motivation and training.