Dave Rife worries that employers are doomed. Many industries see the value in pushing out the old and expensive employees, and replacing them with the young and cheap.
Not White Castle. Rife is co-owner of the family-owned hamburger chain, where this year no fewer than 90 workers will be honored at the annual Longevity Club, a celebration for those with the company at least 25 years. The chain in 2009 was recognized with a "Best People Practices" award by the Dallas-based People Report, which tracks employment trends for the fast-food industry. On average, such restaurants experience turnover rates among hourly workers of 108 percent, while White Castle reports an overall turnover rate of less than 50 percent.
Long-term, happy employees mean long-term happy customers, Rife says. And that means profits.
"Public companies are always worried about quarterly return and keeping shareholders happy," he says. "We take a long-term view that really enables us to focus on the true benefits of developing team members. This includes pension and profit sharing—things my great-grandfather started that were unheard of in his day and age, but that he did to make sure he took care of those people who took care of him. His core belief was that happy employees mean happy customers, and we have so many happy customers."
Billy Ingram, who co-founded the business in Wichita, Kan., in 1921, must have been onto something. White Castle stands apart from its burger-and-fries competitors. Its tiny "slider" burgers and crispy onion rings are frequent pop-culture references—remember the 2004 movie Harold & Kumar Go to White Castle?—and the 421 locations have loyal followings unlike any other chain.
White Castle's Columbus, Ohio, headquarters frequently receives calls complimenting counter staff and managers, and Rife—along with his nine cousins who help run the business—frequently meets customers, regaling them with tales of friendly and helpful employees. Recently a woman approached Rife at a local charity benefit and recounted how her father asked to celebrate his 91st birthday at his favorite White Castle. There, two longtime employees joined his table and talked about how much they enjoyed their jobs. "They gave this woman and her father a memorable moment," Rife says. "There is no such thing as 'just a burger flipper.' These are ambassadors of our corporation."
The company has long recognized employee enthusiasm, starting with its "Presidential Pin," which honors outstanding customer service. Recipients are usually identified by customers who send letters or make phone calls about their favorite employees. There is a similar program for outstanding stores, as well as a profit-sharing program. New inductees to the Longevity Club fly to Columbus, where they stay in a hotel for a weekend of events, tours, a luncheon at the CEO's home, and a banquet where they receive a gold watch.
Rife's commitment to his customers, employees and the family business was reinforced recently when he appeared on CBS's Undercover Boss. In the show, he attempted the job duties of his underlings, including—in typical reality TV folly—ruining thousands of hamburger buns in a packaging machine. The 10 days he spent touring various White Castle facilities and restaurants made him proud of the loyalty the company has fostered, but also refreshed his own perspective of what it takes to run a large corporation. "I understand exactly what those people go through," Rife says, admitting "some of those challenges our people face were not as fresh or as high of a priority" as they had once been.
His reality TV stint reinforced lessons he learned years ago at his first job, at White Castle, of course. He landed the behind-the-counter position as a 16-year-old, keeping with family policy that everyone starts with the company by taking hamburger orders.
When his grandfather, who was CEO at the time, told the staff at a Columbus White Castle to expect Rife to apply, he didn't show up. Instead, Rife filled out an application at a store across town, and landed the job on his own merits.
"I was there a couple of weeks before anyone knew who I was," Rife says. "But that didn't change how they treated me, or the shifts I was assigned to." He worked extra hard to make sure not to embarrass his family. But he also had lots of fun. "There were five of us who worked together every Friday and Saturday night, and this one guy, Mark, would look over at me from his cash register early in the shift and say, 'I'm gonna smoke you!' It was a contest to see who could push the most customers through our lines. Those were some of the best times of my life."
Rife held that job for five years, then left to finish his economics degree at Ohio State University. He then worked in sales and construction, married and had two sons, now ages 20 and 24. Eight years later he was still thinking of the fun and pride he felt working in the family business. And when he returned to the same White Castle at age 30, the crew put him right back in his old position as assistant manager. "That they would do that to the owner's grandson is one of the things I admire about the company," Rife says. "I made the career change to work with White Castle and I never looked back."
His recent return to the front lines for the TV show brought back lots of those good memories, but also reminded Rife of the challenges workers face every day. Since appearing on the show, Rife has initiated policies designed to enforce White Castle's employee-centric philosophy.
While the company has long offered competitive wages, and for full-time workers a pension, profit sharing and health, dental and vision insurance, White Castle now covers co-pays for routine checkups. The chain also has launched "Leadership of Tomorrow," a mentoring program that identifies enthusiastic young workers and shows them their first job behind a White Castle counter can become a lifelong career. The first class recently flew to Chicago for an industry trade show.
White Castle's hire-from-within culture has meant the cultivation of many store managers as well as executives, Rife says, pointing to Eddie Smith who rose to regional operations manager after starting at his local White Castle while a high-school student. "Most 17-year-olds are not really looking for careers, they're looking for a job," Rife says. "There is a career path here if you want to take it. The secret to our success is developing talent from the ground up. Employees then have a great understanding of how the organization works, who the key players are, and they have a tremendous sense of loyalty to us, as well as us to them."
Rife's sons Matt and Zach have expressed interest in the family business. Rife tells them they need to earn their college degrees first. Then they can start behind the counter.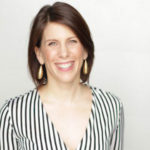 Emma Johnson is a business journalist, gender-equality activist, and founder of the world's largest community of single moms, WealthySingleMommy.com. Emma and her best-selling book, The Kickass Single Mom, and her organization, Moms for Shared Parenting, have been featured in hundreds of national and international media outlets.