Celebrity Marketing: Editor's Note
To our passionate and ardent supporters of SUCCESS magazine, we hear and appreciate the authentic and sincere initial reaction many of you have expressed via social media at the concept of a cover story that in any way might not reflect the values and integrity of our magazine or, most importantly, you, our readers. Let us assure you that we do not take that protective and heartfelt reaction lightly. The guardianship of our legacy and our future is a responsibility that has no compromise.
The article on celebrity marketing raises many of the same issues and concerns that some of you have discussed… and brings to light many questions and answers that you might not expect.
We hope that after reading the article– and in fact the entire issue,– you will be inspired to agree, disagree, and share your thoughts on how marketing is changing and how you can apply those changes to best support your own success.
Steve Jamieson
Exec. Vice President
SUCCESS Media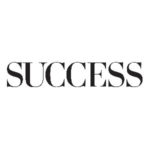 SUCCESS is your guide for personal and professional development through inspiration, motivation and training.