Brendan Brazier On Finding What Works For Your Body

SUBSCRIBE on iTunes or your favorite podcatcher app so you don't miss an episode!
Health is personal. Each of our bodies is different and therefore something that works for one person might not be right for another. No one knows this better than Brendan Brazier, a former pro Ironman triathlete and author of the best-selling Thrive trilogy. Brazier once struggled to set the right balance in his nutritional needs but eventually discovered the strategies that can help you determine your individual wellness plan.
This interview appears on the SUCCESS Talks Collection, available in the May 2014 edition of SUCCESS magazine.
Favorite quote:
"I think people kinda overthink nutrition sometimes, but really simplicity, just natural, simple foods combined properly, is a really sound approach and long-term sustainable too."
—Brendan Brazier
You might also like…
SUCCESS Talks, the popular audio program included every month in SUCCESS magazine, is now available as a weekly podcast. We feature fascinating interviews with prominent business, creative and thought leaders such as Tony Robbins, Richard Branson, Tim Ferriss and Barbara Corcoran, and include key takeaways designed to help you put information into action.
Catch up on all individual episodes at SUCCESS.com/SUCCESSTalks or download the monthly SUCCESS Talks Collection with your magazine subscription.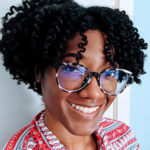 Lydia Sweatt is a freelance writer, bookworm, and bass guitar enthusiast. When she goes outside, a bicycle goes with her.