BetterHelp Review: Your Next Virtual Therapy Platform?
We've always dealt with stress. It can even motivate us toward success. But prolonged stress, particularly over situations that are new or where we have no control, can lead to anxiety. And rather than feeling motivated, anxiety leaves us feeling tired and broken.
When the World Health Organization finds a 25% increase in anxiety, we feel the effects both individually and throughout society. Anxiety can quickly lead to depression, addiction, sleep disorders, marital conflicts and even self-harm. From school children facing pandemic fears to seniors finding themselves unprepared for hard economic times, it seems that increased anxiety has spared no one.
Virtual therapy provides reliable counseling solutions to those in need. Affordable and convenient, it reaches everyone from busy professionals who can't take time out for an office visit to those in rural or remote areas who cannot find quality mental health care. One of the best virtual counseling platforms available is BetterHelp.
What is BetterHelp?
Where BetterHelp really shines is in making certified counselors available in the methods of communication where you feel most comfortable, honest and open. That is, BetterHelp makes qualified counselors available to you through desktop, mobile devices, telephone and even text messaging. You can even meet in a private chatroom with your certified therapist. I like this aspect particularly as I am apt to speak differently whether on a video call or a chat. In a sense, you get to reveal yourself from multiple angles, helping your assigned therapist to better understand and guide you toward happiness.
Are the therapists qualified?
The answer here is a resounding yes.
Any form of telemed has had one major obstacle to cross: can I trust health and well-being advice from online? Founded in 2013, BetterHealth wasted no time in getting in front of the issue and assuring only the highest quality care for their patients.
Of its 20,000 therapists, each accredited, holds the appropriate certification and master's degree or higher appropriate to your best care. This includes PhDs, PsyDs, clinical social workers, marriage and family therapists and others. Most importantly, every BetterHelp counselor has at least three years and 1,000 hours of hands-on practice assisting others.
What counseling services does BetterHelp provide?
Twenty thousand therapists means much more than a bragging point. It means that each and every one of them is unique and brings different education, interests and specialties. As such, matching you to the right provider is multi-dimensional.
You are matched to a therapist by your needs.
Anxiety and depression, family conflict resolution, PTSD and trauma, grief and addiction each may require a unique specialist. These issues and many others are matched with the therapist best suited to guide you to recovery and happiness.
You are matched to a therapist by your individuality.
You are much more than a sum of particular issues you want help with. You may be religious, spiritual, gay, straight, a man, woman or other. You may be a retired senior or a teen. These and other factors make up a part of who you are. BetterHelp takes that into account in matching you to the best remote care provider.
How does it work?
BetterHelp gets you started right away with questions—a couple dozen of them in fact. Don't worry. You'll answer them by multiple choice in just a few minutes. Most importantly, these questions help get you thinking about exactly who you are and what you want. In a sense, this is the first step in your therapy. And it's actually fun!
From there, BetterHelp matches you to the most appropriate therapist to meet your needs. That takes up to a couple of days but often just a few hours.
From there, you can schedule weekly sessions by video or by phone. It's really that simple, but with the added benefit of features such as private rooms for chat messaging. Here, you can ask questions, talk about what's going on in your life or simply discuss challenges you face. It's like having a weekly in-office visit with a perfectly matched therapist, but with greater access and convenience.
How much does it cost?
Plans start at $60 per week. That's about half or a third the price of typical office care and with greater access to more specialized therapists. The downside for some is that neither Medicare or Medicaid cover the consultations. Insurance coverage may be partial, depending on your plan and provider, but it's spotty at best. Financial assistance is available through a form at BetterHelp. But it's wise to plan on 60 to 90 dollars per week to cover your access to care.
If you plan to pay out of pocket for quality mental healthcare assistance, BetterHelp is probably your best option. That's because BetterHelp:
Costs far less than most in-office mental wellness therapies
Provides more choice of practitioners
Provides more convenient access
Offers online assistance you can't find traditionally
Billing occurs in four–week increments. This makes cancellation simple should you decide you no longer need personalized mental healthcare services.
Bottom Line: Is BetterHelp worth it?
BetterHelp has earned its 4.8-star app rating for good reason. A decade of experience as an early starter has ensured that it provides only the most qualified remote therapists available. A simple yet strategic questionnaire ensures that you are matched to only the most appropriate providers across multiple dimensions, making BetterHelp both easy-to-use and highly personalized.
Overall affordability stands out too, with professional mental health consultation, feedback and guidance at your fingertips or just a call away. The far lower cost of care plus convenience stand out too. Fact is, people visiting an office often cancel appointments for reasons ranging from illness to heavy traffic. With BetterHelp, you are more likely to keep the appointments you've already invested in.
And finally, the range of services stands out. With means of contact ranging from live, video sessions, private chat rooms and even instant messaging, BetterHelp provides a better way for your therapist to get to know you from multiple angles. That enhanced understanding provides better overall care and assistance for you.
Photo by Ground Picture/Shutterstock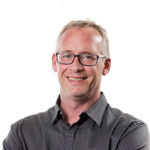 Bryan enjoys the digital space where arts and technology meet. As a writer, he has worked in education, health and wellbeing, and manufacturing. He also assists smaller businesses in web development including accessibility and content development. In his free time, he hikes trails in central Florida.