Best Practices: Standing the Test of Time… and Hollywood
Neil Patrick Harris, award-winning actor, has played roles and had jobs in television series and sitcoms, in made-for-television movies, on the Broadway stage, on the big screen and as host of both the Tony Awards and the Primetime Emmy Awards. He's even starred in a web-exclusive musical comedy. He is an actor across platforms, and this is what he has to say about his road to success:
"I was fortunate in having a random chapter of success early on [Doogie Howser, M.D.
] that inspired me to not be known only for one thing. If you put all your eggs in one basket, as they say, then you are flipping a coin as to whether you will or will not be successful in that one thing. But if you diversify, then you can spin a lot of different plates—to use a circus term, which I use a lot—then you find yourself with a career."
—Neil Patrick Harris, actor, producer, director, singer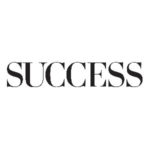 SUCCESS is your guide for personal and professional development through inspiration, motivation and training.