Bar Rescue's Jon Taffer on Finding Hope, Handling Self-Doubt and Defining Success
Who? Jon Taffer, TV host and executive producer, author, entrepreneur and hospitality expert
Where? Las Vegas
What? Taffer is best known as the host of Bar Rescue on Paramount Network, the long-running show in which he uses his decades in the hospitality industry to turn struggling mom-and-pop businesses around. He opened Taffer's Tavern outside Atlanta in October.
After a tough year, a hospitality business can look to bounce back in 2021 because…
I think the first thing people are going to do after they get a vaccine is go to dinner. I expect there to be a surge as people cut loose, so to speak, and are allowed to go back to what has been a disrupted market and a disrupted life. I think people are going to try to grab as much normalcy as they can. Going to a restaurant is one of the defining things of normalcy. So I expect not just a comeback, I expect a surge.
I find hope in…
People. In my entire career as a manager, an owner, or as a consultant I've always achieved success through people.
My favorite quote is…
I've got two. The first one is from Walt Disney, and it's a paraphrase, "If you want to get it done, stop talking and go to work." The second one is from John Lennon: "Life is what happens when you make other plans."
The best book I've read recently is…
The E-Myth Revisited by Michael Gerber, which I just re-read. It's a book that breaks down these myths of entrepreneurial management. I just think it's a book that causes me to reevaluate what I'm doing every once in a while.
I always smile when…
My daughter reacts well to the things that I do. I get great pleasure when my wife does. From a very young age I was very much driven by the reactions around me. It comes back to the way I was raised to some degree. I learned at a very young age that if I can cause people to react to me in ways that are favorable to me, whether they be professional or personal, I will have a better life.
When self-doubt creeps in, I handle it by…
Taking change. I studied cultural anthropology in college. It's the study of primates and different societies and different cultures and how they impact life. I understand how we are primal first. My primal instinct whenever something goes bad is to change it.
I define success as…
Satisfaction. What makes us satisfied in life? I think that's a very personal question. Sometimes I'm very envious of the person who has a very simplistic job, draws a paycheck for 25 years, gets a full pension, moves to Florida, buys a house, opens a Subway franchise in their 50s, and has a full life. I'm jealous of the simplicity of that approach on occasion. But I'm satisfied with the course that I've taken. I'm satisfied with where I am today. I'm satisfied with my love and relationship with my daughter and my wife. I'm satisfied with my career professionally. And I'm overwhelmed by the respect that I received for the work that I've done. I find great joy in that.

This article originally appeared in the January/February 2021 issue of SUCCESS magazine.
Photo courtesy of Jon Taffer/Bar Rescue – Spike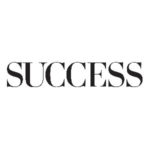 SUCCESS is your guide for personal and professional development through inspiration, motivation and training.