4 Tips for Knowing When It's Good to Ask for an Opinion vs. Trusting Your Gut
---
How do you determine when it's good to ask for an opinion versus trusting your gut?
---
WHEN WORKING ON A PROBLEM, I speak to as many experts as I can find and gather multiple pieces of advice. I then look for trends in that advice—are certain ideas or facts coming up again and again? The goal is to make sure I have as much information as I need to create a basic framework within which I ultimately make my own gut call.
— Adlai Wertman, academic director of the Master of Science in Social Entrepreneurship at the USC Marshall School of Business
INTUITION IS ALWAYS THE DECIDING FACTOR FOR ME. Based on my experience, there is a 70 percent chance of being right and a 30 percent chance of being wrong. I'm willing to risk the odds rather than asking someone who doesn't know my business for an opinion.
— Fritz Colcol, CEO of ABN Circle


IN GENERAL, I'M A BIG PROPONENT of getting multiple diverse perspectives. However, there are times when decisive action is required, especially when I've taken in data points but am still unsure. I think striking the right balance between the two is key.
— Lynn Perkins, CEO and co-founder of UrbanSitter


THERE'S NO TRADE-OFF HERE. Always ask for opinions and seek as much data as you can to inform your decisions. Then, trust your gut—that's where passion comes from. People follow passionate leadership over bland leadership all day long.
—Gabriel Krajicek, CEO of Kasasa



This article originally appeared in the March/April 2020 issue of SUCCESS magazine.
Image by GoodStudio/Shutterstock.com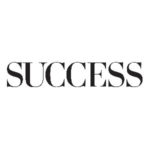 SUCCESS is your guide for personal and professional development through inspiration, motivation and training.