Amazing before and after pictures. A beautiful set—like the living room you wish you had. A celebrity spokesperson who is surprisingly real and warm. Testimonials from people just like you. And the ever-present 800 number on the screen—an irresistible prompt that has compelled tens of millions of viewers to pick up the phone and buy.
And buy and buy and buy. This is the creation of Guthy-Renker the world's leading direct-response marketer known for its signature infomercials with their telltale narratives and compelling stories. The 24-year-old company grosses $1.8 billion annually. And Greg Renker, founding co-CEO, is considered a grandfather of the infomercial industry. While most other shops have come and gone, faced with low profits and government charges of dishonest behavior, Guthy-Renker has stood out as an organization that earned its success honorably and shaped the way the world markets and sells products.
"Infomercials were really horrible back then," says personal-development legend Tony Robbins, whose Personal Power videos were an early Guthy-Renker success in 1989. "They all featured these silly guys on boats with beautiful women, pretending to be rich and promising to teach you how to get rich overnight by doing nothing. I wanted to make shows I would be proud of, and Greg [Renker] let me do that."
Selling the Benefit
When Guthy-Renker launched in 1988, infomercials were a "town without a sheriff," says Renker, 55. He and his partner, Bill Guthy, weren't aiming to be that sheriff, but they did want to do something different. "Early on—and to this day—there were programs that looked like investigative journalism but were really fake news shows using fake before and after pictures," Renker says. "We immediately knew we wanted our presentation to be different, to be first-class. That was really a representation of who we were, and we didn't want it any other way."
Renker was keenly aware of image and class. He grew up in a family of nine kids, and his father worked in the resort and country club business. "He had a unique talent in that he knew how to open new resorts," Renker says. The family moved every year for Renker's first 18 years. "We were never of the income level of the people who lived at the resorts, but it was fantastic for me to observe successful people. That was my first lesson in what I later learned from Tony Robbins, which is that success leaves clues. If you model others' success, your chance of success is much better."
Renker also modeled his parents, who both took enormous pride in their appearance. "My father was an outstanding dresser—my mother, too," he remembers. "They presented themselves as first-class in everything they did."
But in the last year of high school, the Renkers' situation changed, and Greg's father was out of work for several years.
"On the outside looking in, we lived a lifestyle that looked pretty normal. But my father was borrowing money from my mother's family, and financially, we worried," he says. "I knew that I wouldn't get financial help from my parents; anything I wanted I had to achieve on my own."
What he wanted to achieve was the financial stability that had eluded his family. At age 16 Renker discovered personal-development books, including those by Earl Nightingale, W. Clement Stone and Napoleon Hill. "I quickly came to the idea that selling could be my ticket to living in the neighborhood I wanted to," he says.
He attended San Diego State University ("I majored in comparative literature, and the only unique talent I had was drive," he says), and tried different ways to find his fortune. He quickly discarded waiting tables as a means to his wealth goal, but selling outdoor bench advertising was a strong start. "That was one of the most exciting jobs I would have. The concepts of being directly responsible for how much I made and cold-calling were just thrilling. Soon I was making more money than I felt I was entitled to."
Renker then dabbled in direct selling and real estate sales, and he started honing his ideas about what makes an effective salesperson. "I don't see myself as a flashy sales type. I'm more of an introvert. Yet sales is fun for me," he says. "I was able to leverage my genuine interest in other people by listening to them. A lot of sales is asking questions and then listening carefully. A good salesperson can convert what they hear into a benefit."
This nugget of sales wisdom, of course, would flourish into an infomercial empire, after Renker met Bill Guthy, who owned a condo at the Palm Springs, Calif., resort that Renker's family had managed to purchase. Renker headed the resort's sales and marketing department. Guthy was a young entrepreneur by then, owning a successful cassette duplication business. The two bonded over their mutual love of business and personal-development books, including Think and Grow Rich by Napoleon Hill, for which Guthy had secured TV rights.
The friends brainstormed ways to get the book's message out, and a long-format commercial seemed to be the best way to share the compelling moneymaking philosophies. "We looked at what was working in the marketplace and what was not working, and we realized that we were willing to spend more money to secure quality products and make quality productions than anyone before us," Renker says.
The first 30-minute production of the Think and Grow Rich infomercial relied on football legend Fran Tarkenton as spokesman, and the venture grossed $10 million. Renker was 28 years old. "These were great businesspeople, and they worked their asses off," Tarkenton says. He's since worked on several other campaigns with the company. "But it wasn't always easy for them. The reason Greg has been able to sustain himself is because he's always asking questions. And the business continues to reinvent itself."
The business went through dozens of products before Guthy-Renker found continuity. Skincare, vitamins, cosmetics and diet meals all have long resale potential after the initial purchase threshold. "They hit their stride when they figured out a business model that relies on products that people need to come back and buy more of," says Tarkenton, now a longtime entrepreneur. "They're not going to buy more than one Power Rider"—the exercise machine Tarkenton represented for Guther-Renker in the mid-1990s.
Proactiv the acne skincare line invented by two Stanford medical students, has been the standout example of this subscription model. When founders Katie Rodan, M.D., and Kathy Fields, M.D., signed on with Guthy-Renker in 1995, their expectations where relatively low. "If we had done $10 million in sales, we would have been thrilled," Rodan says. Today their three-step treatment is ranked as the No. 1 acne product in the world and accounts for about half of Guthy-Renker's $1.8 billion annual sales.
When they first considered an infomercial, Rodan and Fields had been rejected by all other cosmetics companies. Their challenge was to convince customers to pay $40 for their system, when $3 products ruled drugstore shelves. "When we first met with Greg in the mid-'90s, doctors did not advertise in any shape or form," Rodan says. "But we realized the only way to tell the story was through infomercials. That is the only medium that showcases the powerful emotional [impact] acne has on people's lives."
Trusting the Gut
When it comes to selecting products to promote, only 10 percent will be blockbusters, Renker says. And there will be failures—many of which are unexplainable. "Viewers are smarter than we are, and there is nothing we can do to manipulate them. The only thing we can do is tell a story truthfully and artfully—then pray," he says. But after testing more than 200 products via infomercials over the years, Renker has come to rely on his gut instinct when making many decisions. "You combine that intuition with experience, plus awareness of what is going on in the culture, and that allows you to be a good guesser."
Rodan noticed this intuition. When Renker moved to recruit celebrities to endorse the adult acne treatment, she was skeptical. "We thought, 'No celebrity is going to talk about having pimples,' " Rodan says. But within a couple of years, the hottest stars du jour were signing up: P. Diddy, Vanessa Williams, Stephanie Seymour and, most recently, pop standouts Justin Bieber, Katy Perry and Jessica Simpson have all fronted the brand.
"Greg has a knack for making talent decisions," says Lenny Lieberman, a Guthy-Renker partner who has been a producer and writer with the company since its very early days. "He gets celebrities just as they're becoming known."
In contrast, one celebrity who partnered with Guthy-Renker after years of fame turned out to be one of the most successful. Renker courted Cindy Crawford for five years while she rode to the peak of her modeling career and at the tail end of her 12-year spokeswoman contract with Revlon. "We felt her position in the culture was something we knew how to cover," Renker says. "Revlon had spent millions of dollars on her image, and we hoped to leverage that investment."
Crawford remembers it this way: "Greg's a smart guy, and he would remind me of Guthy-Renker at Christmas or on my birthday by sending me thoughtful gifts, like a cashmere blanket." When Crawford's Revlon contract ended and she decided her next business venture would be to develop a skincare line, she connected with Guthy-Renker. Together they collaborated on an anti-aging line based on science developed by Crawford's Parisian dermatologist, Jean-Louis Sebagh, M.D. Like other celebrities who work with Guthy-Renker, Crawford initially came to the project with some reluctance. "I came in with my dukes up a little," she says. "I kept thinking that if a friend saw my infomercial, I would want them to say how great it was. I never wanted to feel like a sellout. I only have my reputation to ruin once."
The first infomercial for Crawford's Meaningful Beauty in 2001 was a bust. The show portrayed Crawford in her major role in developing the five-step treatment with her dermatologist. Nobody bought it. "Our company made the mistake of assuming that America would believe Cindy had the time and understanding to develop the product herself," Renker says. "We were mutually disappointed, and we were very close to failure."
Soon after, they repositioned the product and created another infomercial. "We flipped the importance of the doctor, and the message is that Cindy gives you access to a hard-to-get-to Paris-based doctor, which is all true," Renker says. "When we gave credit for developing the formula to the authoritative doctor, the public responded with a big yes!" Today Renker says the brand does $200 million in annual sales.
Renker points to this as an example of the importance of syntax. "There is a big difference between Johnny bit the dog and the dog bit Johnny," he says.
And Crawford says this is an example of how the company's professionalism and Renker's leadership qualities made it easy for her to relinquish some control of the project: "Greg listens to what you have to say, but he also lets you know what he brings to the project." There have been times when she's voiced her concerns to Guthy-Renker about practices she felt were not right for her personal brand. When Crawford objected to the garden figurine catalogs that were included with Meaningful Beauty shipments in Australia, Guthy-Renker yanked them.
Listening, as Renker himself pointed out, is a key part of his success as a salesman. "Greg is not someone who tells you; Greg is someone who asks you," Tony Robbins says. "He's not constantly reacting and anticipating what you're going to say. When you speak, he's passionately listening."
Just as Meaningful Beauty benefited from a messaging overhaul, Renker's partners consistently comment on his willingness to make changes—and incur the expenses to do so—to make each production the best it can be. "Greg approaches an infomercial like a movie studio approaches a movie," says Kevin Harrington, co-star of Shark Tank and 30-year infomercial industry executive. Along with Renker, Harrington co-founded the trade group Electronic Retailing Association. "He's like the Lionsgate of infomercials," Harrington says. "Where I'll spend $150,000 to $250,000 on a project, he'll spend millions."
Producer Lenny Lieberman said Renker readily and frequently green-lights pricey production changes to boost chances of success: "Whether it is reshooting a testimonial, spending another day with a celebrity or another month in the edit room, most clients would say, 'There's no more money.' But we do that time and again."
Robbins, for example, said that after his second infomercial under-performed expectations, Renker gave him license to change the music and reshoot a testimonial. "After a while he let me do what I wanted, and he backed me up," Robbins says. "It really became a relationship of mutual trust."
This mutual trust spills into his personal life, too. Robbins says that when he divorced several years ago, Renker was the first person to call and offer his support. In turn, Robbins happily complied when Renker asked him to offer personal coaching sessions to his three sons.
Renker himself ranks partnership high on his list of personal values and says the two smartest things he's done with his life are choose Bill Guthy as his business partner and marry his wife Stacey.
But what drives him now that he has achieved his initial goal of wealth? Renker says he can be overwhelmed by humility: "Increasingly I believe I have been very lucky. I have a tendency to forget how hard I worked for what I have. Now I feel the abundance without a sense of the calluses on my fingers." He also "tries to remember that all of this abundance is on loan," and has focused on philanthropy in recent years. In April he was given the prestigious Horatio Alger Award, granted to successful people from humble beginnings, and the Renkers' donations have resulted in the Renker Wellness Center and The Greg and Stacey Renker Pavilion at the Eisenhower Medical Center in Rancho Mirage, Calif., where he serves on the board of directors. Renker is also chairman emeritus of the Annenberg Center for Health Sciences.
Changing with the Times
Looking forward, Guthy-Renker aims to adjust to the changing media that is increasingly diluted with content and celebrities. "It's so much harder to find ratings on shows like we did 20 years ago," Renker says. "When we worked with Victoria Principal, more people were watching her on Dallas every week than people today watch the top three TV shows combined."
The company's business model is also shifting to include not only infomercials, but broader brand management. Proactiv serves as a prototype. Despite the initial 30-minute productions that launched the brand, Proactiv today budgets $60 million per year for 30-second TV spots, print ads, billboards and social media campaigns, but no more infomercials. "Now people get it," Renker says of the household name.
Guthy-Renker aims to launch new products via 30-minute infomercials and later will turn to advertising and social media to carry them through. "We have a massive digital department, and some of the smartest thinking comes out of those employees," Renker says.
The company is also shifting its target demographic toward the 45-and-older market. "These people will have the same TV-watching patterns over their lifetime, whereas most college kids today don't even have TVs in their dorm rooms," Renker says. "It would be difficult for me to create an infomercial for a 20-year-old."
Whether it is achieved through tweets or a half-hour program, the position of the company remains the same. "What I am most interested in is protecting the art of storytelling," Renker says. While his colleagues commend him on raising the bar on infomercial standards, Renker says his belief in the quality of products he promotes is his main source of satisfaction. "We changed the lives of millions of people who listened to Tony Robbins or whose self-esteem was improved through Proactiv," he says. "I feel so proud of what we deliver."
For Greg Renker's secrets to why infomercials succeed so well with selling a product, check out '7 Things Infomercials Teach Us About Sales.'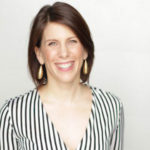 Emma Johnson is a business journalist, gender-equality activist, and founder of the world's largest community of single moms, WealthySingleMommy.com. Emma and her best-selling book, The Kickass Single Mom, and her organization, Moms for Shared Parenting, have been featured in hundreds of national and international media outlets.