Art Smith's Personal Tips for Healthy Eating
Celebrity chef Art Smith (formerly Oprah's personal chef) lost 120 pounds to help his fight against type 2 diabetes—and he knows his health is crucial to business success. He has partnered with Merck on the Taking Diabetes to Heart program to share his tips for living with diabetes:
Control your portions. Fill your plate with non-starchy vegetables and have smaller portions of starchy foods and meats. Half of your plate should be filled with vegetables, such as broccoli, cabbage, and cauliflower. Split the rest of your plate between healthy carbohydrates—such as sweet potato, whole-wheat pasta, whole grains, or brown rice—and proteins, such as meat, chicken, or fish.
Don't skip meals. Stick to a consistent eating schedule to help avoid low blood sugar and stock up on healthy snacks you can eat throughout the day. Let your doctor know if you often experience low blood sugar levels.
Eat more salads. Add seasonal vegetables for variety and use a light dressing instead of those that are higher in fat.
Plan meals for the entire family. You don't have to eat alone just because you have type 2 diabetes. Look for recipes that the entire family can enjoy and find ways to remake your favorite foods. I've found ways to make healthier versions of my favorite foods such as burgers, fried chicken, and burritos.
Find recipes and more diabetes information at TakingDiabetesToHeart.com.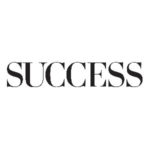 SUCCESS is your guide for personal and professional development through inspiration, motivation and training.