Answer 3 Questions to Identify Your Strengths
Growing up, I always seemed to have my foot in my mouth. An astute observer—or judge, if you will—of human nature, I had little filter and blurted out exactly what I thought in social situations, classrooms or at the dinner table. This created some awkward and painful life lessons. But as I got older, I learned to keep my mouth shut more often and cultivated a filter—but not entirely.
My natural inclination to scrutinize and share that scrutiny has become my greatest asset in both my professional and personal lives. I have been a journalist and writer all of my life, and my career took a dramatic upward swing when I started blogging and podcasting, and sharing my opinions and observations about relationships, family, money and gender. Seemingly by magic, giving the world my observations has attracted like-minded people who share my point of view, and life is far less lonely than when I was a loudmouthed, opinionated kid.
Related: To Be Successful, Do What You Do Best
How do you identify your greatest assets, your deepest reserves of strength? Ask yourself these questions:
1. What was the hardest time of your life? What tools did you use to get through that?
Whatever it was—the death of a loved one; a career, financial or academic setback; a health crisis, romantic breakup or an addiction—identify the emotional tools, social habits or intellectual assets you tapped into to get past that life event.
2. What were your greatest successes?
These might be easily identified accomplishments such as earning a degree or a promotion, reaching a health or fitness goal, or building a business. What did you do that others around you did not? What did you do that was different from your previous behavior, the habit or attribute that served as your own tipping point toward success?
3. What gives you the most joy?
Your own personal achievements might not be evident to others. Perhaps you cared for a terminally ill loved one or have a special connection with your children. Maybe it's gathering friends for lively evenings of conversation, or organizing people in your community for a greater good. In your own personal contentment lies a genius that should not be dismissed.
When you feel good, you are doing your best work. Satisfy that inner voice—that personal joy—and you find your own deepest strength.
I often refer to the closing passage in the seminal book on writing, The Elements of Style—the first edition of which was written by William Strunk Jr. in 1918 and later updated by author E.B. White—that can be applied not just to writing but to life: Your whole duty as a writer is to please and satisfy yourself, and the true writer always plays to an audience of one. When you feel good, White assures us, you are doing your best work. Satisfy that inner voice—that personal joy—and you find your own deepest strength.
Related: The 5 Most Common Strengths
Jeremy Arnold
28; co-founder of Launch, a friend-based dating app; San Francisco
When I began working in the corporate world, I internalized the idea that an infinite appetite for long hours and messy projects was the surest way to the top. A decade of experience and two burnouts later, I've realized that my real strength is vulnerability. By being open and raw and human, I can give the people working with me the necessary space to be real, which results in unleashing more creativity and producing better work than any carrot-and-stick motivation ever could.
Zaida Khaze
43; owner of Wiggletot; Fort Lee, New Jersey
When I was 19, I sustained a traumatic brain injury in a drunk-driving accident. Neurologists were pessimistic about my future, but I surpassed their every prediction and went on to live a life similar to that of my peers. That strength showed me I am capable of seeing through many more obstacles, always following my own path. Since then, I have gotten married, fought through the medical and education systems to find answers that led to eliminating my daughter's autism diagnosis, and launched a successful business.
Rob Harper
34; co-founder of Costa Rican Vacations travel agency; Atlanta and Panama City, Panama
I began traveling internationally at a very young age through my family's involvement with Rotary and Sister Cities, which took us to Germany, Belgium and Costa Rica on official, civic-sponsored exchange programs. We also hosted dozens of students and families from around the globe, all of whom exposed me to new cultures and languages before I even graduated high school, and helped me hone my ability to understand and easily communicate with people very different from me. This strength is invaluable in both my personal life and my profession, as my company has employees representing 15 countries and serves clients from around the globe.
Related: How To: Change Yourself in Positive Ways
This article originally appeared in the January 2017 issue of SUCCESS magazine.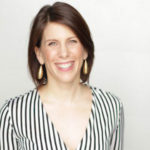 Emma Johnson is a business journalist, gender-equality activist, and founder of the world's largest community of single moms, WealthySingleMommy.com. Emma and her best-selling book, The Kickass Single Mom, and her organization, Moms for Shared Parenting, have been featured in hundreds of national and international media outlets.