Announcing SUCCESS Live: How You Can Spend a Day With SUCCESS
Coming April 21, 2017 in Dallas, Texas, 12+ of the world's leading thought leaders, teachers and speakers will gather on one stage to inspire, empower and instruct for a once-in-a-lifetime event we are calling SUCCESS Live.
Come spend a day in a room full of like-minded individuals seeking growth, and learn from today's foremost experts and thought leaders on high performance and next-level living. Experience the energy of receiving firsthand training and instruction on ideas and tactics that lead to a more passion-fueled way of living.
Related: Purchase your ticket for SUCCESS Live on April 21 in Dallas. [Event has closed]
Spend a day being mentored by today's greatest minds
Here's just a short sampling of some of the things you'll learn with us at SUCCESS Live:
How to stop ignoring that inner voice and learning to embrace what makes you stand out…
How to overcome fear by embracing it and using a simple tool backed by modern neuroscience…
How to become an influential leader no matter your current status or job title in your workplace…
What three years of intense research tells us about the specific personality traits and habits of the world's highest performers…
What the brain is really trying to tell us when we experience anxiety, worry or procrastination…
And more!
SUCCESS Live follows a unique, 20 minutes per speech format which guarantees high impact sessions and maximum exposure to so many powerful ideas.
Because many of the speakers are regular contributors to SUCCESS magazine and SUCCESS.com, this is a unique opportunity for readers to get an in-depth, all-encompassing experience with their favorite thought leaders and experts.
The transformative difference of attending a live event
Attending SUCCESS Live, in person, offers opportunities that no book or audio program or video can ever match. This is the ultimate opportunity to experience real, rapid improvement in your thinking and give yourself the tools necessary to achieve what you desire.
There is a certain atmosphere, an excitement, that can only be found when people are gathered together in the spirit of improvement and seeking answers to better their lives. As Jim Rohn once said, "Get around people who have something of value to share with you. Their impact will continue to have a significant effect on your life long after they have departed."
Your time spent at SUCCESS Live will be with others just like you; achievers looking to live life at the next level. Lifelong friendships, connections and even business relationships are possible. You don't need to be successful already to attend. You just need to bring your honest desire to improve.
The SUCCESS team has put forth a full effort to ensure that the April 21 SUCCESS Live event in Dallas, Texas, will be an unforgettable transformative event.
SUCCESS Live Is…
An event for achievers
Regardless of background, career or experience, this event is designed for those who desire to achieve more. Whether that means starting a new business or finding your life's passion, you'll discover the tools and information you need to accomplish your dreams.
High-energy impact
Experience our unique content delivery format designed to maximize learning and growth. There will never be a dull moment as you are exposed to life-altering ideas, strategies and more in a fast-paced day of education and discovery.
Networking on another level
High-caliber speakers attract a high-caliber audience. Network with other like-minded individuals—people who want to be more, do more and impact more.
Big-picture content
Expose yourself to a wide range of ideas, topics and strategies with our diverse speaker panel. From brain science to lifestyle design to reigniting your passion, this is an event for the whole person.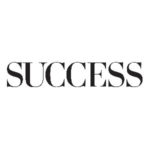 SUCCESS is your guide for personal and professional development through inspiration, motivation and training.