A Start Small Win Big Success Story
Since winning the 2013 SUCCESS Start Small Win Big challenge, some cool things have happened for Mary Juetten and her Traklight.com. The business, which provides intellectual property-protection software and service, has grown from three team members about a year ago to 15, and is targeting a goal of $1 million in sales this year, she says. Traklight also relaunched its website and software in March after securing additional financing and bringing on a vice president of technology full time.
Mentoring sessions with SUCCESS Publisher Darren Hardy and MSNBC's JJ Ramberg, who teamed with SUCCESS to present the challenge, emphasized the importance of focusing on priorities and goals, Juetten says.
The contest brought more visibility to Traklight and gave Juetten more confidence in general, she says. "I like to do one thing that pushes me each day, and makes me feel a little bit more alive—like making that phone call you're not sure about or coming up with a crazy idea and running it by the team."
Juetten has encouraged Traklight employees to embrace risk-taking and professional growth, as well. "That's the really cool thing—over the last six months—seeing people's strengths emerge. It's been amazing to see people step up and try new things because we have a culture that says it's OK to fail."
Learn more about Mary Juetten and Traklight in the August 2013 feature announcing the grand prize winner of the 2013 SUCCESS Start Small Win Big challenge.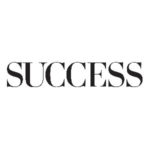 SUCCESS is your guide for personal and professional development through inspiration, motivation and training.