9 Ways to Focus on Growth from 9 Focused Entrepreneurs
Embrace lifelong learning.
I've been working in media and public relations for over 20 years, but I still love to learn. Being open to fresh ideas or new approaches helps me grow as a business owner and as a leader to my team.
—Ann Noder, CEO and founder of Pitch Public Relations
Focus outward.
I do not focus on my personal growth. I am outwardly oriented in the world, and I believe that if you keep the well-being of the whole community in mind, then your personal growth will take care of itself. Physical exercise, however, is indispensable.
—Jenette Goldstein is founder and CEO of Jenette Bras
Get away.
This year, I took 30 days away from patient care to self-quarantine and work on my business and my personal growth. Those 30 days away from the everyday grind allowed me the time and energy to really ask myself important questions.
—Sheila Nazarian, CEO of Nazarian Plastic Surgery
Prioritize rest.
For me, it's important to cultivate rest and recovery time. My mind struggles with this, so I tell myself that resting allows me to grow faster and more intentionally. Every morning, I block off one hour before I start working with others to sit quietly and do nothing.
—Tiana Laurence, partner At Laurence Innovation
Make time for relationships.
By spending quality time with my family at the end of each day. No matter what kind of workday I have had, hanging out with my family always brings me back to my center and reminds me what is most important.
—Avery Carl, CEO and founder of The Short Term Shop
Think small.
Personal growth is a lifelong process. The best way to grow is to set incremental, achievable goals and drive toward them.
—Haggai Levi, CEO of SetSail
Silence the ego.
I try to approach every day with humility. In the beginning, I was a typical startup founder doing every job, from marketing to finance. Our company now has experts in nearly every area, and it's my job to get out of their way. My personal growth comes from identifying my changing role as the company evolves and embracing each new phase.
—Gerald Wluka, CEO of Compilerworks
Move the goalpost.
I focus on making progress and continually raising the bar whenever I reach a milestone. Mastering how to play a musical instrument is a good metaphor for this—I play the guitar and whenever I learn a new song, I start practicing something slightly more difficult next.
—Rune Hauge, co-founder and CEO of Mentorcam
Gain perspective.
I remind myself that I'm not the expert on physical health, wealth or intellect. Admitting that to myself reinforces my desire to grow more in those areas.
—Chelsie Kugler, vice president of business development at CFOshare
This article originally appeared in the July/August 2021 issue of SUCCESS magazine.
Photo by Rido/Shutterstock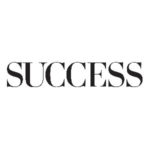 SUCCESS is your guide for personal and professional development through inspiration, motivation and training.