8 of the Summer's Hottest Trends from Yahoo! Search
Yahoo! has always seemed so, well, Yahoo. With the youthful leadership of Marissa Mayer, the '90s equivalent of AOL has been refreshed with an overhaul. Now, Yahoo's Tumblr purchase has infused some cool in one of Yahoo's corporate blogs. Visit the Yahoo Search Tumblr for witty commentary on what we're collectively searching for, and surprising insight into what's trending today. Here are 8 surprising things we learned:
1. The '90s is officially back now that combat boots are trending. "Style alert! If you're wondering what to wear for fall, [combat boots] seem to be the answer as searches for these bad boys are spiking by 227% this week on Yahoo. Top searches include [combat boots for men], [combat boots for women], [open toe combat boots], [Nike combat boots], [steve madden combat boots] and [1962 USMC combat boots with hook eyelets]."
2. Texans like things spicy. (Well, we knew this firsthand.) "It's the savior of bland food, perfect complement to all dishes, and to some fans, a creation of the angels bequeathed upon us to make everything taste better. This bottle of amazingness is [Sriracha], a Thai hot sauce, and it's spiking by 104% this month on Yahoo. 60% of searches for [Sriracha] come from men, with top searching states California and Texas. People really can't get enough of [Sriracha] as other top Sriracha-related searches on Yahoo this month include [Sriracha slaw], [Sriracha recipes], [Sriracha butter], [Sriracha aioli] and [Sriracha peppers]."
3. The cronut craze is crazy awesome. "Donut who?! Looks like there's a new favorite dessert in town. Spiking by 283% on Yahoo this month are [cronuts]—half croissant, half doughnut, and total awesomeness. With 65% of searches coming from women, this newly introduced, delicious treat is making its debut on the East Coast, with top searches coming from New York, Philadelphia, Atlanta, and Cleveland. Other top searches for cronuts over the past week are: [cronuts recipe], [cronuts NYC], [cronuts pastry], [what are cronuts], and [cronuts bakery]. Cue the cronut cravings!"
4. The latest coffee trend: green coffee "Okay, we feel you. As we fuel up on our favorite magical potion for the start of another week, searches are buzzing on Yahoo for the green coffee bean extract craze, comprising 40% of the total coffee-related searches this month! "Green coffee" refers to raw or unroasted seeds of coffee fruits, and claim to offer extraordinary weight loss benefits. Could coffee possibly make people slimmer on top of keeping everyone awake? Oh, this wondrous substance.
Yahoo users seem to like all things green when it comes to coffee, as the top searched coffee brand this month is Green Mountain, with searches twice as high as those for Caribou, two and a half times as high as those for Peet's, and three and a half times as high as those for the icon of coffee addiction, Starbucks! According to Yahoo, people are most likely to have caffeine coursing through their veins in San Francisco, Los Angeles, New York, Dallas, Boston, Chicago, and Washington D.C., the top cities searching on [coffee] this month."
5. For a good run, you need good kicks. "Whether you're chasing your dog down the street, escaping from hungry zombies, or running with reckless abandon in Central Park, running shoes are a highly useful and necessary apparatus. "People are ready to lace up their kicks as searches for [best running shoes] are spiking 520% this month on Yahoo. While women are usually the shoe-aholics, 86% of searches for [best running shoes] on Yahoo are coming from men. Which cities are craziest for running? According to Yahoo searches this month, people in Dallas, Boston, Washington, Chicago and San Francisco are the top searchers for running shoes. "The most popular brands? The top-searched running shoes on Yahoo over the past 30 days: 1. [Brooks running shoes] 2. [Saucony running shoes] 3. [Adidas running shoes] 4. [Nike running shoes]"
6. The world wants to know about the royal baby, obvi. "Prince George Alexander Louis of Cambridge greeted the world on Monday, and Yahoo users are teeming with questions. So that you can claim your spot as resident royal baby expert, we've compiled a list of some of the top-searched royal baby-related questions on Yahoo over the last day.
"Q. [what is royal baby's name]—The baby's name is Prince George Alexander Louis of Cambridge.
[what is Prince William's last name]—Prince William's last name is Wales, taken from his father Charles, Prince of Wales. The baby's last name can actually be chosen by William and Kate, the choices being Cambridge (the likely candidate), Wales, and Mountbatten-Windsor.
[how old is Queen Elizabeth]—Her majesty Queen Elizabeth II is 87 years young, and as fabulous as ever.
[how tall is Kate Middleton]- Kate is 5'10" (178cm) tall. William, by the way, is 6'3" (191cm), so we're guessing baby George will likely be vertically gifted.
[what time was the royal baby born]—Prince George was born Monday, July 22, at 4:24 p.m., London time.
[how much did Prince William weigh at birth]—Prince William weighed 7lb 1.5oz. Impressive, but no match for his son, who weighed in at 8lb 6oz and is the heaviest future king in 100 years!"
7. Reeling to retire? "Thinking about retirement? Searches on Yahoo indicate you might be, searches are up 652% for [cheapest places to retire] this week. The top retirement location searches on Yahoo! in June were: Florida, Thailand, Arizona, Ecuador, Belize, Mexico, Costa Rica, California and North Carolina. It doesn't seem like people are planning on slowing down after retirement, however, as other related searches include [retirement investments], [jobs after retirement], and [retirement communities]. Looks like there's still plenty of fun left to be had post-retirement!"
8. The fruit of summer: watermelon "Nothing says summer like eating a watermelon, and it appears Yahoo users are ready for a taste of the undisputed queen of summer fruit.
"Just how much do people want their watermelon fix? Well, searches for [watermelon] are up 23% over the past month on Yahoo as people look for ways to cool down from the humid weather. Watermelon is delicious, refreshing, and perhaps most importantly in the diet-conscious summer months, healthy. This was certainly on the minds of many Yahoo users as searches for [calories in watermelon] were up 423% and [watermelon nutrition facts] saw a spike of 195%. "In short, watermelon has got it going on. Beyond just being plump, beautiful, and juicy, it's also a versatile ingredient for other dishes. Searches for [watermelon salad] were up 750%, while other trending terms included [watermelon oreos], [watermelon salsa], [watermelon cake] and [vodka watermelon]. Whichever way you slice it, people are going wild for watermelon!"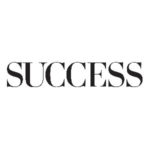 SUCCESS is your guide for personal and professional development through inspiration, motivation and training.