8 App-Builders for Small Business Owners
"There's an app for that," has become a common response, but what if you have a great idea and there isn't an app for that yet?
Here is a list of the top 8 app-building platforms that are great, both for individuals with a basic developer background and for those trying to create their first app. These platforms can be a useful tool for small-business owners and entrepreneurs who are trying to enter the mobile app space.
Tiggzi: This cloud-based service by software engineering company Exadel provides a bridge between the world of drag-and-drop app builders and more complex app-developing tools. Tiggzi enables developers to create rich mobile applications that can be deployed on any smartphone or tablet almost instantly. Developers can also easily customize and extend the capabilities of their applications with the built-in JavaScript framework and drag-and-drop visual editor. Buzztouch: Users can develop their new app in Buzztouch and then use a compiler and submit the app on their own to iTunes and Google Play. Buzztouch lets users add content, images, contact information, streaming video and audio, RSS, quizzes, location maps, Excel and Word docs, PDFs, and shares for email, Facebook, and Twitter. PhoneGap: One of the most notable features is its "write once" standard, which allows you to develop an application once and not have to worry about tweaking it for different platforms. PhoneGap gives you an app that works in Windows Phone, iOS, Android, BlackBerry and SymbianOS. Branded Business Apps: Has a five-step app-development process that allows the launch of iPhone, iPad and Android apps in less than 48 hours. The platform was created largely for service industries—restaurants, churches, health clubs and hotels, for example. Functionality is limited to a basic set of almost 40 features. Titanium: Offered by Appcelerator, Titanium is a strong application-development environment that doesn't require any hardcore programming experience. Instead, developers can make apps with HTML, CSS and JavaScript. EachScape: Takes a unique building-block approach that allows it to avoid the use of templates most often responsible for the generic interface of inexpensive apps. EachScape is a drag-and-drop environment where the user selects 'blocks' or components, integrates their content, customizes and is then able to generate apps for iOS, Android and HTML5. The AppBuilder: Created by JamPot Technologies, this service offers application templates that help small businesses create native applications for iOS and Android. You can get as simple or as custom as you want. The service automatically submits your application to the iTunes App Store, Google Play market or Windows Phone Marketplace. AppExpress: A do-it-yourself app builder for small and midsize businesses, this platform supports the development of applications for appointment scheduling, handling invoicing and accepting payments, messaging and marketing with coupons. The service allows the creation of apps that work on either iOS or Android. It also includes an option for creating a one-page mobile-optimized website.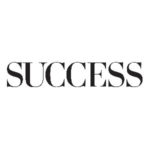 SUCCESS is your guide for personal and professional development through inspiration, motivation and training.