7 Things Women in Business Can Learn From Yanghee Paik
Who?
Yanghee Paik, co-founder & CEO of Rael
Where?
Southern California
What?
Launched in 2017, Rael was founded by three female co-founders: Aness An, a journalist and best-selling author; Binna Won, an architect-turned-art-director; and Yanghee Paik, a former movie distributor at The Walt Disney Studios with a Harvard MBA. Frustrated by the lack of healthy, comfortable and high-performing feminine care products on the market, the trio set out to create their own solution—safe, natural products that don't sacrifice comfort. Today, Paik oversees Rael teams in Orange County, Calif. as well as South Korea.
When I'm not working on the business, I de-stress by…
Singing and watching Korean dramas on Netflix. I'm a vocalist of my college alumni rock band in L.A. Although it's been hard to find a time to practice these days, singing has greatly helped me relieve my stress and clear my head for a couple of hours a week as I can focus on something other than Rael.
When I need inspiration, I…
Take a walk around my neighborhood and go to a nearby park to see the sunset.
The book I love most is…
Shoe Dog by Phil Knight, the founder of Nike. I read this book when I was debating about joining my co-founders to start Rael. While I had faith in our business idea, it took me a while to decide to leave my full-time job and take the biggest risk of my life. During this time, this book opened my eyes to the exciting and dynamic world of entrepreneurship and all the ups and downs an entrepreneur could experience during that journey.
I work to improve myself by…
Listening to my favorite podcast, How I Built This with Guy Raz. In the startup environment, it's hard to predict our future and new challenges we're about to face. Learning from the successful entrepreneurs who have dealt with so many different kinds of problems while taking their companies to the next level has helped me a lot to deal with such issues as a first time CEO and entrepreneur.
Women who have an entrepreneurial dream should know…
There's a community of female founders and investors out there, who are very much open to helping and supporting each other. Starting and running your own business is a lonely journey full of hardships. Knowing that there are fellow female entrepreneurs, who've gone through the same thing or are in the process of going through the same path, will give you a lot of comfort and help you feel less lonely and burnt out.
My best advice for running a business aimed at women customers…
Don't lose your focus on identifying your customers' evolving problems and push the envelope to provide the optimal solution that they can't resist.
I define success as…
Living every moment to the fullest to be happy and making a positive impact on young people around the world, inspiring them to believe in their dreams, push themselves to reach their goals, and prove that determination and perseverance pay off.
---
Do you need weekly inspiration, success tips and self-help resources? Click here to sign up to join our weekly newsletter to help you achieve all your goals!
---
This article originally appeared in the September/October 2020 issue of SUCCESS magazine.
Photo courtesy of Rael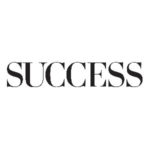 SUCCESS is your guide for personal and professional development through inspiration, motivation and training.