6 Ways to Make Your Commute Less Stressful
Many of us dread the morning commute, and find ourselves grumbling and wishing our lives away all the way there. Traveling to work is time-consuming and stressful—both factors which have an impact on our ability to work as effectively as we'd like when we finally reach our destination. But so often it's unavoidable, and the only constructive way to deal with it is to take matters into our own hands.
Related: 10 Clever Tricks to Trigger Positive Emotions
A journey of more than 20 minutes has been shown to increase our risk of burnout, with a 35 minute-plus journey tending to leave the traveler more cynical about their job. However, while the amount of time spent traveling can be outside of our control, the quality of that time can be improved with a selection of mindfulness techniques to reassert ownership of our own headspace. Guided commuting meditation apps are becoming a common way to ensure we reach the office prepared to face the day on our own terms, but even without these aids, there's plenty to be done to calm the body and soul.
Breathing exercises are a great start: inhale for four counts, hold for two and then exhale, count to four again to build a calmer rhythm and increase awareness of your body. The repetition of affirmative mantras ("I feel calm and in control") makes for a complementary technique when working toward commuter-zen.
Slow down, switch off your connections if possible, and live in the moment. Many of us make the same daily journey day after day, year after year without ever accepting that it's part of our routine. We should approach it with the same thought and care we apply to other areas of our lives. We have to stop taking each other for granted—seeing other commuters as enemies—because the truth is, we're all in it together. One in five commuters claims "other commuters" are their biggest cause of stress, so remain polite, patient and courteous, and you'll start funneling goodwill back into the system.
Related: It Takes a Positive Attitude to Achieve Positive Results
Check out this infographic that breaks down such coping strategies into six simple techniques. Then take time to consider your commute, and you'll reach the workplace ready to face the day with energy and creativity.
Source: Auto Insurance Center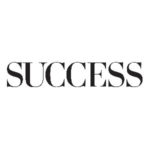 SUCCESS is your guide for personal and professional development through inspiration, motivation and training.