5 Ways to Motivate Millennials
The rise of technology, Internet access and a challenging economy have all fundamentally rewired how the millennial generation approaches work and career. With an average work tenure of two years or less, millennials make opportunities to grow future leaders from within an organization elusive. For today's organizations to successfully retain tomorrow's leaders, they must grasp and leverage what motivates the next-generation worker.
Related: 6 Habits of Highly Successful Millennials
1. Innovation.
Millennials will lean into their high-tech and hyper-connected upbringing to solve complex problems. When deciding if they wanted to work at a company, 78 percent of millennials were strongly influenced by how innovative a company was, according to a 2014 study by the consulting firm Deloitte.
2. Development.
The branding agency Millennial Branding discovered that lack of career opportunities is a top reason millennials leave an organization. Access to the world's knowledge at their fingertips has accelerated millennial appetites for learning and development; they are continuous learners. Virtual, mobile and self-directed learning coupled with a clear career track will result in an inspired millennial team.
3. Collaboration.
According to a 2014 survey by the private research company Qualtrics, 74 percent of millennials ranked a collaborative work environment as the first or second characteristic they look for in a job. Millennials will leverage their robust social networks to crowdsource research and decision-making.
Related: 4 Ways to Be a More Collaborative Leader
4. Flexibility.
Cisco Systems recently discovered that 69 percent of millennials believe office attendance on a regular basis is unnecessary. Millennials grew up in an age in which they could turn to the Internet to customize anything from clothes to cars. Excite your millennial employees by delivering a similar level of customization around when, where and how they can work.
5. Purpose.
According to Bentley University's Center for Women and Business, 84 percent of millennials say making a difference is more important than professional recognition. Meaningful work is the primary definition millennials have for career success. Communicate the "why" behind the work, and paint the picture of a bigger purpose.
Related: Answer 6 Questions to Reveal Your Life Purpose
—Ryan Jenkins, author of A Guide to What Motivates the Next Generation at Work
This article appears in the March 2016 issue of SUCCESS magazine.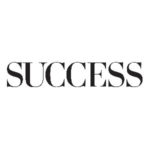 SUCCESS is your guide for personal and professional development through inspiration, motivation and training.