5 Ways to Fuel Your Crew's Success the Jimmie Johnson Way
"There's an old saying in racing: In order to finish first, first you must finish. I had to realize that pushing the limit isn't always the way you succeed."
Jimmie Johnson, NASCAR driver and six-time Sprint Cup Champion, didn't always have that philosophy. He started his career with a pedal-to-the-metal mentality—a no-holds-barred approach to every race.
The moment of clarity came as he drove 100 mph over a cliff.
It was 1995 and he was 19 years old. He was in a 1,000-mile endurance race in Baja, Mexico, but he was driving at 100 percent, as hard as he could. It was when he and his mechanic were pulling themselves from the wreckage that he had an aha moment: He had to slow down.
"Once I brought it back and drove in control, I made fewer mistakes, became more successful, began winning more races."
Johnson moved up the ranks and his team, 48, became one of the most successful NASCAR crews of all time. So far in his career, Johnson has won five straight Sprint Cup Championships—six in all.
Johnson knows the invaluable role his team plays in his achievements. He is the first to say that working on a team can be challenging—different personalities have to learn communication, respect and the value of multiple perspectives.
Use these tips to see how far your team can take you:
1. Speed can sometimes be crippling, causing errors that translate into poor quality and ultimately result in a negative reputation. Take proper precautions, and do the necessary checks that will ensure customer satisfaction.
2. To encourage camaraderie, know your team on a personal level as well as a professional one. These ties are crucial to team-building and creating a positive culture.
3. Treat others with respect so they'll reciprocate down the road. Criticize in private; praise in public.
4. Communicate your needs and expectations but also be empathetic to team members. When they give feedback, accommodate their requests as needed to strengthen your team. Make sure that everyone on the team feels appreciated and feels that he or she has a say.
5. Aim for team stability so your organization isn't always dealing with learning-curve expenses: training, slowdowns and mistakes. The communication and respect mentioned above are huge factors in stability, but so are creature comforts. A work environment that's pleasant physically and emotionally is one key; you also should provide your team members with the tools they need to do their work without heroic efforts.
Read the cover story: Jimmie Johnson: 'Pushing The Limit Isn't Always The Way you Succeed'
Jimmie Johnson is featured on the cover of the March 2016 issue of SUCCESS magazine, on newsstands Feb. 9.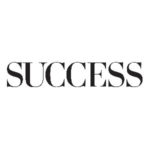 SUCCESS is your guide for personal and professional development through inspiration, motivation and training.