5 Startup Mistakes Entrepreneurs Can't Afford to Make
The allure of being your own boss comes with a big risk: About 50 percent of all small businesses fail within five years, the Small Business Administration reports. Avoid the following mistakes to improve your odds.
1. Inaccurately gauging demand: Before launching, test the demand for your product or service with a wide range of people who will be brutally honest with you.
2. Entering a crowded market without a distinct competitive advantage: Assess factors such as price, taste, décor, service speed, etc., to determine how you'll set your business apart.
3. Imprecise budget: Draw up a detailed list of direct business costs along with your living expenses, which must be covered until your company is in the black. Undercapitalization is a top reason for business failure.
4. Failing to execute well on critical tasks: Identify all key functions (sales, marketing, accounting, etc.) and assign the best person to each. Every critical task, no matter how unappealing, must be executed; you'll go bankrupt just as fast for failing to pay federal payroll taxes as for not closing sales.
5. Not setting up the business for profitability: Define your profit model. What is your gross margin on sales? Your net margin? How many sales do you need to break even? How would you overcome your worst-case scenario? Monitor your crucial numbers; if you see a decline, take corrective actions.
—Chuck Pistor, CEO of Miracle Method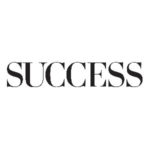 SUCCESS is your guide for personal and professional development through inspiration, motivation and training.