4 Ways to Join the YouEconomy
Direct selling, also known as network marketing, can be a great way to make some extra cash. With direct selling, the groundwork is laid out for you. Companies provide the product, ways to market, support and technical resources. It's just up to you to sell.
Earn money without even leaving your home. Online marketers don't sell their own products. Instead, they help sell other people's goods. By building an online presence and working with an affiliate arrangement, you can be on your way to making some side cash.
If teaching barre or boxing excites you but you still love your day job, try getting a part-time gig. Plenty of people still hold down their full-time jobs while teaching a handful of fitness classes each week. If you dream of starting a business, trying launching it on the side while you hold down your main job.
If you'd like to leave your full-time job but aren't sure what's the best fit for you, try taking some free online educational courses. We recommend the websites Udemy and Skillshare, both of which offer free online video courses for everything from getting started with email marketing to photography. Courses by SUCCESS Academy can power the personal growth and motivation you need to reach your potential.
Related: How I Succeed in the YouEconomy
This article originally appeared in the May 2017 issue of SUCCESS magazine.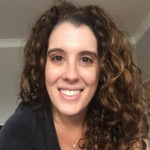 Jamie Friedlander is a freelance writer based in Chicago and the former features editor of SUCCESS magazine. Her work has been published in The Cut, VICE, Inc., The Chicago Tribune and Business Insider, among other publications. When she's not writing, she can usually be found drinking matcha tea into excess, traveling somewhere new with her husband or surfing Etsy late into the night.