4 Types of Headaches and How to Get Rid of Them
Every headache is unique, so Drs. Roizen and Oz don't recommend using this chart in place of seeing a medical professional.
You should go to the hospital immediately if you have any of the following symptoms: sudden onset of the worst headache of your life, vision changes, jaw pain, weakness, sensory changes, difficulty speaking, neck stiffness or significant fever.
Related: How to Keep Your Brain Healthy
Related: How to Know If You're Healthy Enough
This article originally appeared in the January 2018 issue of SUCCESS magazine.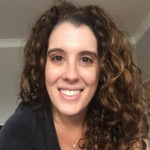 Jamie Friedlander is a freelance writer based in Chicago and the former features editor of SUCCESS magazine. Her work has been published in The Cut, VICE, Inc., The Chicago Tribune and Business Insider, among other publications. When she's not writing, she can usually be found drinking matcha tea into excess, traveling somewhere new with her husband or surfing Etsy late into the night.