4 Tips to Maintain a Healthy Work-Life Balance
How do you establish and maintain a healthy work-life balance?
Over the years, I have learned to develop a different relationship with my to-do list. Rather than feeling the urge to finish everything on it, I treat it as a way to prioritize. I am also a big believer in scheduling things on my calendar that are important for my well-being. For example, I plan my workouts for the week and slot them into my calendar just like my work-related meetings.
—Michelle Sun, founder & CEO of First Code Academy
When you care for your work and personal life equally, that balance will come naturally. But a little discipline goes a long way. I always believe in the philosophy, "Work while you work, play while you play." Have some time in the day, even if it's just an hour, where you put your phone and laptop away and do something you really like.

—NISHANT SHAH, founder & CEO of BannerBuzz
I do it by keeping the work and life aspects of my day in two separate buckets. You need to compartmentalize the issues and situations that pull you in the direction of mixing the buckets. At times, work will take precedence over your personal life and vice versa, but ideally, everything balances out eventually.
—Sergio Esteban, CEO of LaBella Associates
I think you have to know yourself, know what makes you feel truly fulfilled. If you're someone who requires exercise every day, get some form of exercise on a regular basis. If you're someone who requires some kind of visual assault, go for a walk in an area you've never been before and take it all in. Know what's important to your self-preservation, and hopefully weave that into your day, your week, your year. Also, know what really compels you to continue to grow. Is it other people? New situations? Repetitive situations? How can you continue to challenge yourself and grow yourself into someone that you continue to feel is relevant and dynamic?
—Deb Waterman Johns, co-founder and chief creative officer of SCOUT bags
Related: 6 Tips to Create a Balanced Life
This article originally appeared in the September/October 2019 issue of SUCCESS magazine.
Photo by @LegasC / Twenty20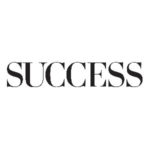 SUCCESS is your guide for personal and professional development through inspiration, motivation and training.