4 Tips to Combat Negative Thinking
---
How do you combat negative thinking?
---
I try to be extremely transparent and understand other people's perspectives. It's also helpful to have friends and mentors in the world of entrepreneurship who can help with that. When things get tough, it's helpful to remember that you're not alone—others have been through these same struggles, and there's s light at the end of the tunnel.
—Andrey Khusid, CEO of Miro


---
I find that philosophy and stand-up comedy both help me. Both are brilliant at getting you out of your funk and offer two different ends of the spectrum for doing so. Having a good circle of friends and family who will gladly listen and lend perspective is also helpful.
—Shailesh Date, founder and CEO of LRC Systems



---
I remind myself about the power of gratitude. Sometimes when negativity arises, I stop myself, take a deep breath, and look for my inner appreciation of my family and my ability to help others. It is from this lens of gratitude that I combat negative thinking and keep the grit I need to try to make real change in the world.
—Emmalyn Shaw, managing partner at Flourish Networks


---
Negative thinking is not an attitude I promote. Change the focus of your thoughts and you can change your viewpoint and attitude. I tend to look at the positive side of things and view obstacles as a series of fun challenges to navigate and overcome.
—Damien Lee, founder of Mr. Lee's Noodles



---
Do you need weekly inspiration, success tips and self-help resources? Click here to sign up to join our weekly newsletter to help you achieve all your goals!
---
This article originally appeared in the September/October 2020 issue of SUCCESS magazine.
Photo by @meganmeza/Twenty20.com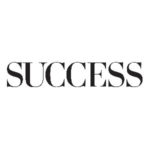 SUCCESS is your guide for personal and professional development through inspiration, motivation and training.