4 Things to Do Before the School Bell Rings
You don't have to plan a full vacation to get reacquainted with the people who matter most. In fact, just doing something new together and sharing adventures is a great way to connect with children of all ages, even teens who can't imagine having anything in common with their parents.
When you're doing something you've never done before, conversation comes naturally, and so do the laughs and memories. Check out these ideas:
Watch a movie or catch a concert outdoors. A movie or concert doesn't really count as an adventure, unless it's outdoors, in a park perhaps, viewed from a blanket spread beneath the stars, with a cooler of snacks close at hand.
Check your local art listings for outdoor music festivals or art in the park in your area.
See the sights… at home. Pretend you're a tourist in your hometown. Go to a museum, gallery or planetarium; take in a ball game; go to the zoo or theme park; eat at a quirky restaurant, or visit a historic site. (Why not let each family member pick at least one place to visit?)
Research popular "staycations" within 100 miles of your home. And don't forget to research discount coupons online.
Tackle a project with your kids. Build a tree house, make smoothies with different ingredients and do taste tests, restore a car, turn a dated piece of furniture into a whimsical creation for a kid's room, plant an herb garden, learn to play chess, take up a new activity like Frisbee golf or tap dancing. Sharing a new experience puts you and your kids on common ground.
Local home improvement centers offer free, do-it-yourself classes for both children and adults.
Go camping. Camping can be as simple as packing your tent and a few essentials and heading to a state or national park. But if sleeping on the ground isn't your thing, load into the RV (rent one if you don't own one) or check out campgrounds that offer furnished cabins. Nature offers a special kind of peace and quiet, an opportunity to make s'mores and tell scary stories, and uninterrupted time for discovery together.
Visit the National Parks and Services site for detailed guides and territories.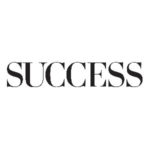 SUCCESS is your guide for personal and professional development through inspiration, motivation and training.