4 Characteristics of People Who Are Mentally Tough
Want to be successful in life? Know this: It takes a special kind of fortitude and it's what separates the elite from average performers. When the going gets tough, the tough don't get going—they reach for a winning prescription called mental toughness.
What's mental toughness all about? It's been described as the "ability to work hard and respond resiliently to failure and adversity; the inner quality that enables individuals to work hard and stick to their long-term passions and goals."
Related: 7 Reasons You Need Mental Strength to Be Successful
Steve Siebold, mental toughness expert and author of 177 Mental Toughness Secrets of the World Class teaches that a person of average intelligence and modest means can become world class by implementing the thinking, habits and philosophies associated with this principle. Vince Lombardi believed that mental toughness was one of the most important leadership skills you could attain. Psychologist Angela Duckworth based her life's work on it (she refers to it as grit) and believes that it's a true predictor of success.
The "4 C's to Mental Toughness"
Psychologist Dr. Peter Clough developed the "Mental Toughness Training Model," a psychometric assessment measure, which enables users to assess mental toughness in four core areas
Confidence
Challenge
Control
Commitment
Here's how you can use the components to your advantage and become more mentally tough:
1. Confidence
Do you believe in yourself and your abilities? Can you effectively navigate conflict and challenges? Do you have well-developed social skills?
People who are self-confident believe that they can achieve success, despite any obstacles they encounter. They work hard to develop themselves in competitive environments. They are proactive, decisive and courageous in spite of fear. Take Shark Tank's Barbara Corcoran for example. She had a terrible fear of public speaking, but she knew that she had to embrace it, rather than run from it, if she wanted to become successful. Her strategy? She thrust herself into every possible speaking opportunity she could find and worked at it like crazy. Today, she's in demand on stages all around the globe. Regarding self-confidence she says, "Don't be afraid. Stand up and shout loud and clear enough for everyone to hear: "No, I am NOT stupid."
2. Challenge
Do you thrive in environments that constantly change or present new opportunities for learning and growth?
People who embrace challenges tend to have an extraordinary ability to think and work outside the box. They enjoy exercising creativity, exploring innovation, and accepting some degree of risk. Why? They are keenly focused on achieving positive outcomes. Spiritual teacher and The Power of Now author Eckhart Tolle, teaches that challenges, difficulties and uncertainty, all concepts that point to change—and upset the status quo—are natural parts of life that should be embraced. He notes that, "Change is absolutely necessary and offers a new way of being in this world."
3. Control
Do you feel that you have control over your life and the power to shape your destiny? How do you deal with the ebb and flow of life's ups and downs?
People with a strong sense of control over their lives tend to be more relaxed and self-confident. They are more connected to their emotions, self-regulating and motivated to achieve results. They believe that they've got the power to influence their outcomes, and lo and behold they do. Peak performance expert Tony Robbins developed a five-step process aimed at helping others develop more control and achieve greater results. It's totally worth taking a closer look, especially as part of developing an overall mental toughness strategy.
4. Commitment
Are you committed to achieving your outcomes? Do you set goals and work consistently to achieve them, even when you experience setbacks?
This is also known as "stickability." Misty Copeland showed the world she was committed to becoming a prima ballerina, even in the face of unmistakable adversity. Her advice? Stick with it and persevere. It may seem counterintuitive, but "the path to your success is not as fixed and inflexible as you might think," she says.
Feeling less than mentally tough?
What's true for sure is that we all need it to succeed, no matter our background or what industry we're in. It's the secret sauce for performing at the top of your game, especially during tough times. And just like a lot of other important leadership traits, mental toughness is not something you're born with. It's developed over time it by focusing on the key components, little by little.
Use the 4 C's to your advantage and you will be well on your way to achieving mental toughness—and greater success.
Related: 13 Things Mentally Strong People Don't Do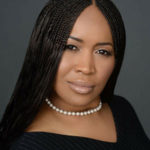 A leading authority on leadership development and organizational performance management, Karima Mariama-Arthur brings more than 25 years of comprehensive, blue chip experience in law, business and academia to every client engagement. A shrewd advisor to distinguished organizations from DC to Dubai, her expert insights help clients to successfully navigate today's ever-changing and competitive global business environment. Karima is the author of the internationally acclaimed and 2019 NAACP Image Award nominated leadership guidebook, Poised For Excellence: Fundamental Principles of Effective Leadership in the Boardroom and Beyond (Palgrave Macmillan), which launched at the United States Military Academy at West Point. As an extension of her work, she speaks regularly both nationally and internationally in her areas of expertise and serves in an advisory capacity on select corporate boards.