2017 SUCCESS Achievers of the Year
Each year, the SUCCESS editors select a panel of influential individuals who have accomplished something great in the fields of personal development, business or entrepreneurship. These six individuals took large strides in 2017:
Adam Neumann, 38, and Rebekah Paltrow Neumann, 39—the married couple behind WeWork co-working spaces—had an impressive 2017: Their company reached a $20 billion valuation and topped $1 billion in revenue.
Founded in 2010, WeWork rents office space to freelancers, startups and entrepreneurs in more than 20 U.S. cities, as well as more than 30 cities across the world. Adam works as the CEO, while Rebekah serves as the chief brand officer. WeWork has 241 office locations that encompass more than 10 million square feet of space.
Roy Choi's claim to fame is being the founder of the modern food truck movement. He's the mind behind one of the most successful food-truck chains in Los Angeles: Kogi, which serves Korean-inspired tacos. He was the first food truck owner to win the distinction of "Best New Chefs" from Food & Wine magazine.
In 2017 Choi, 47, launched LocoL: a healthy fast-food spot aimed at providing nutritious and quick food to underserved neighborhoods in Los Angeles. Choi says he hopes to expand LocoL to every inner city in the U.S.
Choi's most challenging experiences have shaped who he is today. In his memoir, L.A. Son: My Life, My City, My Food, Choi writes about overcoming addictions to alcohol, crack and gambling when he was a teenager and young adult. "I'm addicted to feeding people now. It's a good thing."
Marley Dias, 13, came across a problem when she was 11: Nearly all of the books she read in school were about white boys and their dogs. She wanted to read more books that featured black girls as the main subjects, so she launched a campaign: #1000BlackGirlBooks. She collected and donated 1,000 books with black girls as the main characters to various communities. She also talked to educators and legislators about how to increase the production and consumption of diverse books.
In 2017 Dias wrote her own nonfiction book for kids 10 and older, Marley Dias Gets It Done—And So Can You! due out in January. The book explores numerous activism topics, including social justice, inclusion and using social media for good.
Houston Texans defensive end J.J. Watt, 28, is one of the NFL's best defensive players, but it's what Watt did off the field that makes him a true success. On Aug. 27, 2017, Watt posted a video to Twitter asking his followers to donate any amount they could to support the victims of Hurricane Harvey. Within 24 hours, more than $500,000 had been donated, so Watt increased his goal to $1 million. Over the next several days, millions more were raised, and Watt increased the goal each time. In total, Watt's efforts raised more than $37 million to help those affected by Harvey. "When times are the toughest, humanity stands at its strongest," Watt said in a statement. "The world is a better place when we all take care of each other."
After making her debut as an actress on the children's TV show Barney & Friends in 2002, Demi Lovato, 25, later rose to popularity as the star of the Disney Channel movie Camp Rock in 2008. Since then, she has produced six albums and has won numerous awards for her music, plus a 2016 Grammy nomination.
In 2017 Lovato released a new album entitled, Tell Me You Love Me, which reached Top 10 charts worldwide. But Lovato's accomplishments as an actress and musician are only part of what make her a true influencer. Since pulling out of a concert tour with the Jonas Brothers in 2010, citing physical and emotional issues, Lovato has been transparent with her struggles with depression, self-harm, addiction and an eating disorder. She devoted much of 2017 to advocating for others struggling with mental illness. Last year she released Demi Lovato: Simply Complicated, a YouTube documentary that tells the story of her recovery. "You really have to surrender," she says, "because that's when the change is going to happen."
This article originally appeared in the February 2018 issue of SUCCESS magazine.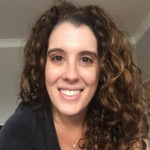 Jamie Friedlander is a freelance writer based in Chicago and the former features editor of SUCCESS magazine. Her work has been published in The Cut, VICE, Inc., The Chicago Tribune and Business Insider, among other publications. When she's not writing, she can usually be found drinking matcha tea into excess, traveling somewhere new with her husband or surfing Etsy late into the night.