2016 SUCCESS Achiever of the Year: Taylor Swift
"I'm intimidated by the fear of being average."

Swift continues to be a force in the music world. She pivoted from country to pop music in 2014 with her album 1989 and in doing so, set countless records. She sold more than 1 million albums in a single week for three of her albums, a rare accomplishment during an era in which album sales have dropped drastically for most artists. In addition, her net worth is valued at $250 million and in 2016 she was No. 1 on the Forbes "Celebrity 100 List"—which ranks celebs by how much money they earned in the given year—for raking in $170 million. Swift has a philanthropic streak, too. She raised $1 million with a benefit concert to help people affected by the Louisiana floods in 2016.
29 Grammy nominations and 10 wins, including 2016's Album of the Year (1989), Best Pop Vocal Album and Best Music Video
First woman ever to have twice won Album of the Year for her own albums and Best Pop Vocal Album
Youngest artist to win an Album of the Year Grammy (for Fearless at 20)
More than 40 million albums sold
More than 130 million song downloads
Read more 2016 SUCCESS Achievers of the Year stories:
This article originally appeared in the February 2017 issue of SUCCESS magazine.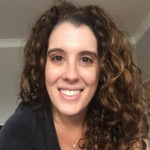 Jamie Friedlander is a freelance writer based in Chicago and the former features editor of SUCCESS magazine. Her work has been published in The Cut, VICE, Inc., The Chicago Tribune and Business Insider, among other publications. When she's not writing, she can usually be found drinking matcha tea into excess, traveling somewhere new with her husband or surfing Etsy late into the night.