15 Quotes to Overcome Your Self-Limiting Beliefs
When it comes to building an incredible life, there is no limit to what you can do. The only thing keeping you from reaching your potential is a lack of self-belief.
No matter what shape you want your life to take, knowing you can have all the things you see in your mind is the first step. This power of visualization primes us for step two: casting your dreams and desires into the universe with daily, life-changing actions.
If you have any self-limiting beliefs about achieving your goals, start feeding your imagination with positive truths―because if your imagination has no limits, then neither should you.
Related: 5 Positive Ways to Build Your Belief in Yourself
These 15 powerful quotes will inspire you to believe it.
1. "You begin to fly when you let go of self-limiting beliefs and allow your mind and aspirations to rise to greater heights." ―Brian Tracy
---

2. "Don't limit yourself. Many people limit themselves to what they think they can do. You can go as far as your mind lets you. What you believe, remember, you can achieve." ―Mary Kay Ash
---

3. "Do just once what others say you can't do, and you will never pay attention to their limitations again." ―James Cook
---

4. "Learning too soon our limitations, we never learn our powers." —Mignon McLaughlin
---

5. "Every person takes the limits of their own field of vision for the limits of the world." —Arthur Schopenhauer
---

6. "I'm not interested in your limiting beliefs; I'm interested in what makes you limitless." ―Brendon Burchard
---

7. "If you accept a limiting belief, then it will become a truth for you." ―Louise Hay
---

8. "Do the uncomfortable. Become comfortable with these acts. Prove to yourself that your limiting beliefs die a quick death if you will simply do what you feel uncomfortable doing." ―Darren Rowse
---

9. "Remember: We all get what we tolerate. So stop tolerating excuses within yourself, limiting beliefs of the past, or half-assed or fearful states." ―Tony Robbins
---

10. "We are put on this planet only once, and to limit ourselves to the familiar is a crime against our minds." —Roger Ebert
---

11. "Life has no limitations, except the ones you make." ―Les Brown
---

---

13. "Our limitations and success will be based, most often, on your own expectations for ourselves. What the mind dwells upon, the body acts upon." ―Denis Waitley
---

14. "Argue for your limitations, and sure enough they're yours." ―Richard Bach
---

15. "If we can see past preconceived limitations, then the possibilities are endless." ―Amy Purdy
Related: 8 Ways to Be a More Confident Person​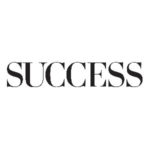 SUCCESS is your guide for personal and professional development through inspiration, motivation and training.