15 Must-Read Books for Those Seeking Success This Year
Reading is one of the most effective ways of learning from others. Mentors write books to offer their life experiences to others, and gaining that knowledge can help you tremendously: Knowing that others have faced challenges similar to your own can help you gain a better perspective on what's going on in your business.
A book that teaches you to become a better leader and entrepreneur is a valuable resource, so we asked 15 members of YEC which books they would recommend to people wanting to find success in the coming year. Which titles will you add to your reading list?
1. The Alter Ego Effect
The new year is all about reinventing yourself and taking a step forward into the future. In The Alter Ego Effect: The Power of Secret Identities to Transform Your Life, author Todd Herman suggests that we add another element: creating an alter ego to boost our confidence and skills. Just as Clark Kent has Superman inside him, we all have a hero inside of us that is waiting for the time to put on a cape. I fully endorse this book so that everyone can unlock their potential.
2. Accidental Genius
Accidental Genius: Revolutionize Your Thinking Through Private Writing by Mark Levy is a book that describes the power of "freewriting." Freewriting is the technique of writing continuously, without editing, for a fixed period of time. It allows your mind to expel "junk thoughts" before paving the way for truly brilliant and creative thoughts. This is a great book for anyone who needs to find creative solutions or wants to improve their writing in general.
3. Essentialism
You won't fulfill your dreams, change the world or make an impact if you're simply reacting to everyone else's expectations and requests through a bombardment of emails, meetings, calls and commitments. Essentialism: The Disciplined Pursuit of Less by Greg McKeown is a great guide for narrowing your efforts in order to proactively control your day so you can spend more time on what will produce the most success and happiness.
—Konrad Waliszewski, TripScout
4. The Digital Transformation Cookbook
Every small-business owner should have a copy of The Digital Transformation Cookbook: How to Transform Your People, Process, and Data by Maulik Shah. This book explains the benefits of digital transformation and shows how small businesses can develop and implement a digital transformation strategy that's affordable and realistic.
—Kristin Kimberly Marquet, Marquet Media, LLC
5. Choose to Win
I enjoyed the book Choose to Win: Transform Your Life, One Simple Choice at a Time by Tom Ziglar. One of my favorite aspects of this book is that Ziglar talks extensively about how making seemingly insignificant changes in our lives can have a big impact on our future. People might make better choices if they are able to see the benefit of making a small change today.
—Chris Christoff, MonsterInsights
6. Big Magic
Big Magic: Creative Living Beyond Fear by Elizabeth Gilbert is all about the habits, attitudes and approaches people should take in order to live their most creative life. And while this book is often recommended to artists, writers and other creative people, it's also perfect for business owners that want to approach their everyday lives with more mindfulness and passion.
7. Subscribed
Subscribed: Why the Subscription Model Will Be Your Company's Future—and What to Do About It by Tien Tzuo talks about the subscription model, how businesses are shifting into the subscription economy and how to shift your own company, too. This book is a must read if you want to find success in the next year.
8. You Are a Badass
You Are a Badass: How to Stop Doubting Your Greatness and Start Living an Awesome Life by Jen Sincero is wildly popular and for good reason. Sincero breaks down why readers are better than they think at accomplishing what they want and reaching their goals. By learning self-confidence, you're able to better lead yourself in the right direction and make your dreams a reality. It also helps break down the notion that all successful people are always confident in themselves, which isn't true.
—Stephanie Wells, Formidable Forms
9. The Success Lie
The Success Lie: 5 Simple Truths to Overcome Overwhelm and Achieve Peace of Mind by Janelle Bruland helped me grow on a personal and professional level. Bruland covers how we hold ourselves back by creating objections and overwhelming ourselves. Additionally, there are plenty of great details about how to find success when your business or ideas are far from mainstream.
10. Getting to Yes
Everyone needs to have negotiation skills. Most people think of negotiation as an "us versus them" situation. Getting to Yes: Negotiating Agreement Without Giving In by Roger Fisher and William Ury shows how you can find common interests that lead to great outcomes for all parties. This is an excellent book for business owners who want to have a better relationship with their partners and customers.
11. The Power of Habit
Your habits make up your days, which make up your routines, which make up your life. If you aren't good at forming healthy, solid habits, then it'll prove difficult to be successful. The Power of Habit: Why We Do What We Do in Life and Business by Charles Duhigg helps me stay focused on my habits and reset them when I need to so I'm constantly bettering myself.
12. Entrepreneurial You
The most memorable book I read in 2019 was Entrepreneurial You: Monetize Your Expertise, Create Multiple Income Streams, and Thrive by Dorie Clark. Revealing new business opportunities isn't just a means to generate additional income, but rather exploring new channels for connecting with your audience, self-improvement, and both personal and professional development.
13. The Replaceable Founder
The Replaceable Founder by Ari Meisel begs the question: How much notice do you need to give your team to take a last-minute vacation? How much notice would they need to give you? If the answer is longer than 48 hours, this is a big red flag, and means that there are bottlenecks within your company that are preventing you from communicating effectively and having redundancy and safety in the organization.
—Rachel Beider, PRESS Modern Massage
14. The Third Door
The Third Door: The Wild Quest to Uncover How the World's Most Successful People Launched Their Careers by Alex Banayan is all about how to pave your own way into success and that taking the unconventional path can pan out in your favor. It's always good to have a plan and execute, but sometimes you need to zigzag instead of going in a straight line. If you want to find success, this is a great read to get you inspired and motivated to do whatever you need to do.
—Jared Weitz, United Capital Source Inc.
15. The Happiness Project
One hitch of starting a new year is that all the energy we have for a resolution fizzles out eventually. Gretchen Rubin is a remarkable writer and podcast host. She wrote The Happiness Project as part memoir, part self-help book about goals she set—12 projects for every month of the year. Decluttering her space was the simplest, while increasing happiness was the hardest. Eye opening and introspective!
—Patrick Barnhill, Specialist ID Inc.

Image by one line man/Shutterstock.com
As an Amazon Associate, SUCCESS earns from qualifying purchases.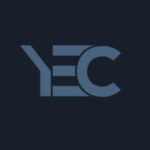 Young Entrepreneur Council (YEC) is an invite-only organization comprised of the world's most promising young entrepreneurs. In partnership with Citi, YEC recently launched BusinessCollective, a free virtual mentorship program that helps millions of entrepreneurs start and grow businesses.