15 Love Quotes for Valentine's Day
To love and be loved can mean a lot of things: affection and appreciation, devotion and passion, hope and happily ever afters. Love lives in your heart and feeds your soul. Love makes you feel alive.
Related: The Secret to Happiness Is Just Love
Feel the love with these romantic quotes for Valentine's Day:
1. "The best thing to hold onto in life is each other." –Audrey Hepburn
---

2. "Romance is the glamour which turns the dust of everyday life into a golden haze." –Elinor Glyn
---

3. "We are most alive when we're in love." –John Updike
---

4. "There is no charm equal to tenderness of heart." –Jane Austen
---

5. "Love has nothing to do with what you are expecting to get—only with what you are expecting to give—which is everything." –Katharine Hepburn
---

6. "There is only one happiness in this life, to love and be loved." –George Sand
---

7. "One word frees us of all the weight and pain of life: That word is love." –Sophocles
---

8. "Love planted a rose, and the world turned sweet." –Katharine Lee Bates
---

9. "You always gain by giving love." –Reese Witherspoon
---

10. "Being deeply loved by someone gives you strength, while loving someone deeply gives you courage." –Lao Tzu
---

11. "I carry your heart (I carry it in my heart)" –E.E. Cummings
---

12. "The greatest happiness of life is the conviction that we are loved; loved for ourselves, or rather, loved in spite of ourselves." –Victor Hugo
---

13. "Love makes your soul crawl out from its hiding place." –Zora Neale Hurston
---

14. "I love her and it is the beginning of everything." –F. Scott Fitzgerald
---

15. "Love isn't something you find. Love is something that finds you." –Loretta Young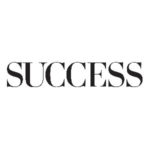 SUCCESS is your guide for personal and professional development through inspiration, motivation and training.