13 Transformative Quotes to Inspire Your Personal Growth
It's officially time to hang up your swimwear. Fall is here, and soon enough a season of change will unravel the past to create something incredible and new.
As summer fades to a nostalgic memory, embrace the thrill of transformation. Just as the Earth shifts to meet the new laws of nature, you can write your own journey. You can bend your habits, stretch your goals and shift your thinking to become the next best version of yourself.
Related: 21 Insightful Quotes About Embracing Change
Looking back on blissful moments gives us comfort (especially if they include the beach), but looking forward to a new a season brings us growth. Use these 13 transformative quotes to embrace the possibilities.

---

---

---

---

---

---

---

---

---

---

---

---

Related: 5 Must-Do's for a Successful Personal Transformation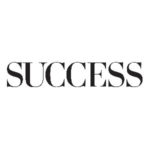 SUCCESS is your guide for personal and professional development through inspiration, motivation and training.