13 Motivational Quotes About the Power of Ambition
When ambition fuels your desire to succeed, you're virtually unstoppable. There's this undeniable hunger that leads you to passionate action—and as goals go, it's the doing that leads to achieving. If you keep pushing toward this reality, you can definitely claim it.
Be relentlessly ambitious, and go after your dreams with help from these 13 powerful quotes.
Related: 6 Ways to Act on Your Ambition
---

2. "It is a grand thing to rise in the world. The ambition to do so is the very salt of the earth. It is the parent of all enterprise, and the cause of all improvement." —Anthony Trollope
---

---

4. "A man's worth is no greater than his ambitions." —Marcus Aurelius
---

5. "Life takes on meaning when you become motivated, set goals and charge after them in an unstoppable manner." —Les Brown
---

6. "Ambitions tend to remain undisturbed by realities." —Frank Herbert
---

7. "Ambition is a dream with a V8 engine." —Elvis Presley
---

8. "Don't be afraid to be ambitious about your goals. Hard work never stops. Neither should your dreams." —Dwayne Johnson
---

9. "Without ambition one starts nothing. Without work one finishes nothing. The prize will not be sent to you. You have to win it." —Ralph Waldo Emerson
---

10. "Ambition is the last refuge of the failure." —Oscar Wilde
---

11. "Intelligence without ambition is a bird without wings." —Salvador Dalí
---

12. "Ambition beats genius 99 percent of the time." —Jay Leno
---

13. "Keep away from those who try to belittle your ambitions. Small people always do that, but the really great make you believe that you too can become great." —Mark Twain
Related: How to Develop an Insatiable Hunger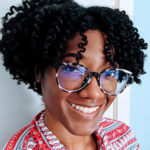 Lydia Sweatt is a freelance writer, bookworm, and bass guitar enthusiast. When she goes outside, a bicycle goes with her.