13 Happy Quotes to Lift Your Spirits
It isn't always easy to overcome obstacles, to choose happiness over and over again when life gets tough—but it can be rewarding. No matter how hard it might be, you will always come out on the other side just a little a bit stronger and a little bit wiser.
That's why life is such a beautiful web of challenges and triumphs. From every experience comes a valuable lesson, and your ability to find the light even in your darkest hour means you are greater than your worst day.
Related: 5 Ways to Stay Positive When You're Having a Bad Day
Here are 13 uplifting quotes to help you push through to better days:
1. "Be patient with yourself. Self-growth is tender; it's holy ground. There's no greater investment." —Stephen Covey
---

2. "Out of difficulties grow miracles." —Jean de la Bruyere
---

3. "We need to accept that we won't always make the right decisions, that we'll screw up royally sometimes—understanding that failure is not the opposite of success; it's part of success." —Arianna Huffington
---

4. "The man who removes a mountain begins by carrying away small stones." —Chinese Proverb
---

5. "Believe in yourself and all that you are. Know that there is something inside you that is greater than any obstacle." —Christian D. Larson
---

6. "Most obstacles melt away when we make up our minds to walk boldly through them." —Orison Swett Marden
---

7. "The best way to get rid of the pain is to feel the pain. And when you feel the pain and go beyond it, you'll see there's a very intense love that is wanting to awaken itself." —Deepak Chopra
---

8. "Even if happiness forgets you a little bit, never completely forget about it." —Jacques Prevert
---

9. "Life has its pains and evils—its bitter disappointments; but like a good novel and in healthful length of days, there is infinite joy in seeing the world, the most interesting of continued stories, unfold…" —W.E.B. Du Bois
---

10. "With all its sham, drudgery, and broken dreams, it is still a beautiful world. Be cheerful. Strive to be happy." —Max Ehrmann, Desiderata: A Poem for a Way of Life
---

11. "We must accept finite disappointment, but we must never lose infinite hope." —Martin Luther King Jr.
---

12. "No matter where you are on your journey, that's exactly where you need to be. The next road is always ahead." —Oprah Winfrey
---

13. "There is an alchemy in sorrow. It can be transmuted into wisdom, which, if it does not bring joy, can yet bring happiness." —Pearl Buck
Related: 17 Quotes to Help You Find Your Happiness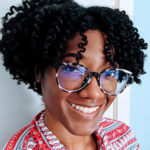 Lydia Sweatt is a freelance writer, bookworm, and bass guitar enthusiast. When she goes outside, a bicycle goes with her.