12 Inspirational Quotes for the Dads in Your Life
Sparking strength in all our endeavors, our dads taught us to go out and face the world. From their lessons, we learned to lead with passion and how to stand our ground. It's a job that calls upon more than one way to love.
Related: 10 Lessons We Learned From Our Dads
On Father's Day, we honor the men who taught us how to be great (and the importance of asking for directions). Start your celebration of the strong men in your life—the protectors, providers and pushers—with these quotes about fatherhood.
1. "My father used to say that it's never too late to do anything you wanted to do. And he said, 'You never know what you can accomplish until you try.'"
—Michael Jordan
---
2. "My dad always used to tell me that if they challenge you to an after-school fight, tell them you won't wait. You can kick their ass right now."
—Cameron Diaz
---
3. "I mean, I look at my dad. He was 20 when he started having a family, and he was always the coolest dad. He did everything for his kids, and he never made us feel like he was pressured. I know that it must be a great feeling to be a guy like that."
—Adam Sandler
---
4. "Fathers have skills that they never use at home. You run a landscaping business and you can't dress and feed a 4-year-old? Take it on. Spend time with your kids…. It won't take away your manhood; it will give it to you.
—Louis C.K.
---
5. "I love every minute of fatherhood, staying up all night, changing nappies, kids crying. I find it really funny and inspiring. It connects you to the world in a new way."
—Elton John
---
6. "I'm a strong person, I'm a strong family man, I'm a strong husband and a strong father."
—David Beckham
---
7. "I've said it before, but it's absolutely true: My mother gave me my drive, but my father gave me my dreams. Thanks to him, I could see a future."
—Liza Minnelli
---
8. "I know that I will never find my father in any other man who comes into my life, because it is a void in my life that can only be filled by [my father]."
—Halle Berry
---
9. "Fathers, like mothers, are not born. Men grow into fathers and fathering is a very important stage in their development."
—David Gottesman
---
10. "Becoming a father, I think it inevitably changes your perspective of life. I don't get nearly enough sleep. And the simplest things in life are completely satisfying."
—Hugh Jackman
---
11. "I cannot think of any need in childhood as strong as the need for a father's protection."
—Sigmund Freud
---
12. "I felt something impossible for me to explain in words. Then, when they took her away, it hit me. I got scared all over again and began to feel giddy. Then it came to me… I was a father."
—Nat King Cole
Related: A Dad's Lesson: 'Keep Your Light Bright'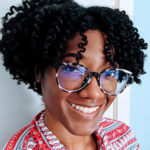 Lydia Sweatt is a freelance writer, bookworm, and bass guitar enthusiast. When she goes outside, a bicycle goes with her.