10 Underdog Brands That Fought Their Way to the Top
Every industry has its market leader—the big guy, the unattainable giant, the one that seems impossible to beat. With bigger budgets and more resources, the market leader can seem intimidating. But we all love a good underdog story, and they exist everywhere, even in business. Through innovation, perseverance and a commitment to do things better, many small companies have challenged the status quo and overtaken their market leaders.
Firmex Virtual Data Rooms has brought together this list of underdog brands, including Apple, Netflix and Dyson, to recognize and celebrate the uphill battle each one has fought to become top dog.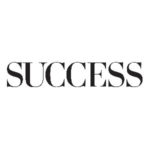 SUCCESS is your guide for personal and professional development through inspiration, motivation and training.