10 Tips for Pursuing a Side Hustle
1. Ask around.
Odds are, whether via Facebook or your immediate friend group, you know someone engaging in direct selling. Ask about their experience as you consider if it's a business opportunity for you.
2. Know thyself.
Here's a worthwhile exercise in business and life: Sketch out five to 10 values that are extremely important to you. When you weigh future decisions, you'll have them as a guide.
3. Set boundaries.
When you're great at juggling responsibilities, people assume you can always handle more. Don't let them go overboard at your expense. If you're being taken advantage of, change that today.
Read: Setting Healthy Boundaries: 3 Simple Steps to Establishing Boundaries That Stick
4. Take stock.
Not every business, side hustle or relationship is meant to be. Schedule regular—either monthly or quarterly—check-ins with yourself to get real about your prospects.
5. Ease up.
We live in a go-go-go society, but everyone needs a breather once in a while. Over the weekend, plan a mini-vacation in which you'll allow yourself to detach.
6. Reframe things.
Should you find yourself wallowing in self-doubt, try an "afformation," like asking yourself Why am I so good at giving presentations? to change your mental perspective.
Read: Target Self-Limiting, Unconscious Habits to Achieve Greater Success
7. Hobby lobby.
Most everyone has something they enjoy doing simply for doing's sake—a hobby. Could yours make any side money for you? Look around to see if anyone with a similar hobby is cashing in.
Read: 9 Cool Side Hustles
8. Streamline.
The next time you find yourself frazzled over all the things you need to get done, spend some time with a pen and pad planning ways to become more efficient with your time. Surely there's a way.
9. Grin and share it.
You don't have to track your subjective well-being hour by hour to become a master of your own happiness. Just schedule a few activities you love with the people you enjoy being around.
Read: How Happy Are You?
10. Be still.
Meditation has proven health and happiness benefits, but it requires time. If you're not already carving out 15 minutes a day to meditate, pray or reflect, set a reminder on your phone now.
This article originally appeared in the May/June 2020 issue of SUCCESS magazine.
Photo by @Nodar/Twenty20.com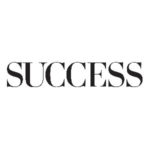 SUCCESS is your guide for personal and professional development through inspiration, motivation and training.