10 Lessons We Learned From Our Dads
Whether it's life, relationships or business, the best advice in the world can sometimes come from dear old dad. In honor of Father's Day this upcoming Sunday, we asked a few of our editors and favorite entrepreneurs from the Young Entrepreneur Council (YEC) to share the best advice they ever received from their fathers or father figures, and the results are inspiring. Here's to you, dad!
Related: Advice from My Dad for Father's Day
1. It's Easier to Get Forgiveness than Permission
From the time I was in junior high, my dad would often remind me of these wise words. The advice has served me well ever since, and it's especially applicable to being an entrepreneur. ZinePak would be much less successful today if we took the time to ask for permission before trying new things.
—Brittany Hodak, ZinePak
2. Underpromise, Overdeliver
My father grew up on a farm in a small, rural community where you build a reputation in either direction very quickly. He taught me that you are much better off underpromising and overdelivering than not meeting people's expectations. Most of us do business in very small business communities and would also be best served by erring on the side of exceeding expectations rather than not meeting them.
—Doug Bend, Bend Law Group, PC
3. Just Go For It
This piece of advice from my dad applied originally to little girls at the roller skating rink. I had a crush on a girl in my class, but like a lot of awkward 8-year-olds, I was terrified of asking her to skate with me. Then my dad told me to just ask her because "the worst thing she can say is no. And she might say yes." That advice has stuck with me, and I've found that it applies in so many aspects of life. You can't be afraid to pursue what you want. In retrospect I don't remember what that little girl said when I asked her to skate, but there have been so many times since then when just being bold enough to ask has led to great things in my life.
—Josh Ellis, Editor in Chief for SUCCESS magazine
4. Be Compassionate
Really get to know your customers and treat them with compassion.
My dad really knows his customers: He goes to their houses. He has them over when they are alone over the holidays. He visits them in the hospital. He makes a difference in peoples' lives because he really knows them. His business benefits from his compassion, but helping people succeed is easily the best part.
—Thomas Cullen, LaunchPad Lab
5. Where There Is Chaos, There Is Possibility
My dad, as a serial entrepreneur himself, was always on the lookout for new business adventures. He always told me that where there is chaos, there is great possibility. Innovation and opportunity can reveal themselves in places where clarity is lacking. Sharpen your focus and tackle a piece of the chaos, because everyone naturally seeks order.
—Sharam Fouladgar-Mercer, AirPR
6. Perception Is 90% of Reality
My dad was full of business witticisms that didn't make sense to my teenage self, but are perfectly clear now. This one about perception as reality still keeps me thinking though.
Did he mean that what others perceive about you will become your reality? But that means worrying a whole lot about people's snap judgments and perceptions that may or may not be true. Did he mean that what you perceive about a situation, but don't necessarily know, is the reality? To trusts your instincts. Or, did he mean what you perceive about yourself and think about will become your reality?
I wish I could ask him, but just as veiled as the wisdom of this saying is, would probably be his answer.
"Daddy, did you mean this, this or this?"
"The answer is yes."
—Shelby Skrhak, Director of Digital Content SUCCESS.com
7. Anything Worth Doing Is Worth Doing Right
My father always reinforced the importance of effort and quality of work. Whether I was sweeping the back porch, playing sports or working on a business, he'd always tell me that anything worth doing is worth doing right. It's great advice and I still live by it today.
—Andrew Thomas, SkyBell Technologies, Inc.
8. Go Hard or Go Home
Since college my dad has said, "Remember, you can always come home." This served me in two ways: as a challenge to strive so that I'd never need to come home, and by instilling a fearlessness in me knowing that no matter what happened in life, what chances I took, I would always have the safety net of home. The advice to "take chances" was definitely the subtext in his words. I'm grateful.
—Mary Ray, MyHealthTeams
9. "To the moon, Alice, to the moon!"
My dad might have typically said these goofy words to kick off our family's weekly night out for Sunday dinner, but it spans way beyond those car rides. A successful businessman, my dad takes a "to the moon" approach to life, and he's always motivated us to do the same. What's it really mean? Life's not about limits or settling for just okay. It's about having faith and working hard to get where we want to go—whether that's a dinner destination or a solid professional and personal grown-up life.
Pops, this one's to you. You've inspired me to be the best version of myself.
—Jessica Krampe, Digital Managing Editor
10. Keep It Simple Stupid (KISS)
The single best piece of business advice I ever received from my father was to always Keep It Simple Stupid (KISS). I've used this advice in business and life to take action while others think too much or overcomplicate why they should or why they shouldn't do something. For me, it's about KISS.
—Kristopher Jones, ReferLocal.com
Related: A Dad's Lesson: 'Keep Your Light Bright'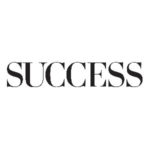 SUCCESS is your guide for personal and professional development through inspiration, motivation and training.