10 Companies Back From the Dead
There is no greater truth in business that nothing in permanent. Companies must evolve in order to remain relevant and profitable. Some, more than others, need a stronger reminder of this, flirting with death before getting their wakeup call.
Lego, the beloved childhood brand of millions, is one example. Once the leader in toy manufacturing, Lego was soon left digging it's own grave. The rising popularity of electronic toys, and debt of almost $1 billion, left Lego facing bankruptcy. But if one good thing came from the 2008 recession, it was the revival of Lego. Its low cost toys and a new, leaner business structure saw sales increase by 25 percent, propelling Lego back to the top.
Rather than accept its fate, Lego knocked on death's door then ran the other way. Many other companies have done the same; companies now widely regarded as successful. Apple, eBay, Starbucks–they've all had their troubling times.
In the lead up to Halloween, Firmex Virtual Data Rooms has created this slideshow of Companies Back From the Dead. See what cursed your favorite brands and what magic potions helped turn them around.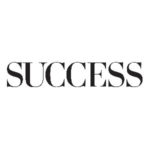 SUCCESS is your guide for personal and professional development through inspiration, motivation and training.